Dental Implant Placement – The Colony, TX
Rebuild a Complete, Beautiful Smile
Dental Implant Placement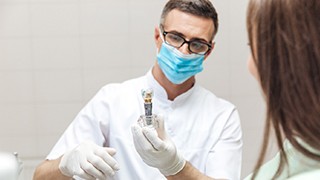 The process of replacing your missing teeth with dental implants in The Colony will occur in multiple stages. The first phase of your journey involves placing your implant posts into your jawbone. Although this requires oral surgery, you have nothing to fear. In fact, many patients report it no worse than a tooth extraction. You'll have the foundation you need to support your new smile using a treatment that can last for a lifetime.
Preparing for Dental Implant Placement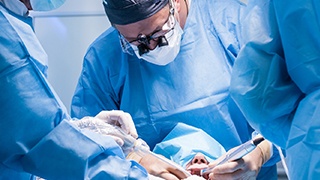 The long-term success of your new smile relies on your jawbone fusing to the posts and remaining infection-free. To ensure your jaw can support the posts, your dentist in The Colony must first create the right foundation. Besides discussing your oral, medical, and lifestyle history during your initial consultation, a CT scan and other images were taken to evaluate your bone.
Based on the results of the images, you may need additional procedures before undergoing your placement surgery, such as periodontal therapy, bone grafting, or a sinus lift. After you've healed from any previous treatments, you're ready for your oral surgery.
Dental Implant Placement Surgery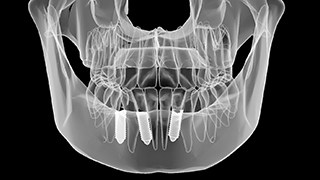 Sedation or anesthesia is used during your surgery to ensure your comfort, so you will need a friend or loved one to drive you to and from your appointment. To begin, your gum tissue is opened to expose your jawbone. Your CT scan is used along with computer-guided technology to locate the ideal positions of your dental implants. Small holes are drilled into your jawbone to insert the titanium posts. Your gum tissue is sutured closed, and the healing process begins.
Your gum tissue will be healed within the next couple of weeks; however, it will take your jawbone much longer, but it is time well spent. The implant posts mimic the roots of your teeth, which stimulates your jaw to encourage new bone growth. Over the next several weeks, your jawbone fuses to the posts through a process called osseointegration.
Your posts will be anchored in place to stabilize your restoration. You will never need to worry about any slipping or irritation to chew, speak, and smile confidently.
Healing from Dental Implant Placement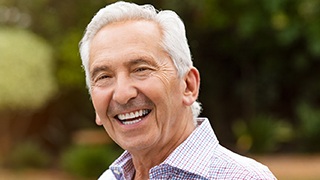 You are given aftercare instructions to follow during your recovery. It is normal to experience pain, swelling, and bruising, but they will subside within a few days. It is important to maintain your oral hygiene and avoid anything that may damage the healing tissue.
Schedule an Appointment Today!
If you are ready to restore a complete smile, take your first step by scheduling a consultation. Dr. Amos takes the time to answer your questions and addresses your concerns to give you the peace of mind you need to head into your placement surgery feeling confident.