Get Ready for the VIP Experience
Why Should You Choose Ridgepointe Dental as Your Home for Comprehensive Dentistry?
We Roll Out
the Red Carpet
Literally. When you come to see us, you will walk down an actual red carpet because you deserve the kind of service that truly makes you feel special. This warm, friendly atmosphere, along with our comprehensive array of dental services, is exactly why Ridgepointe Dental has been around since 1979. For nearly 40 years, families in The Colony have relied on us for all the dental care they need, and with us, we guarantee you'll always leave our dental office in your area with a fresh, clean, and healthy smile. From routine dental checkups and beautiful cosmetic dentistry to urgent treatment from our emergency dentist, we're here to serve you!
Meet Our Dentist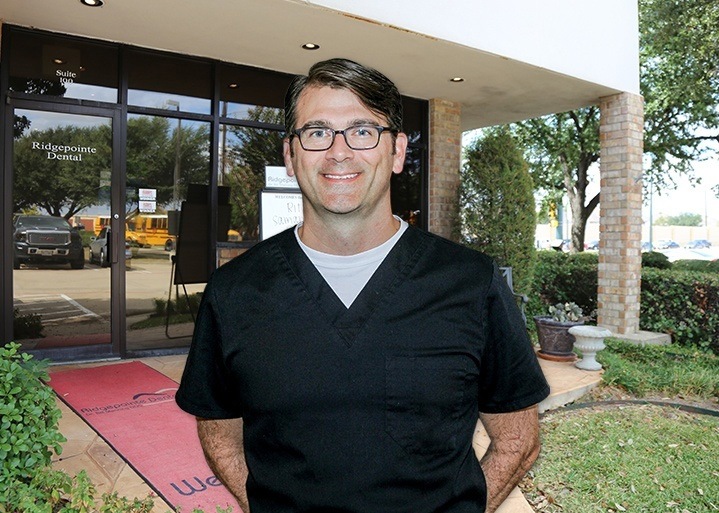 Our Patients
Absolutely Love Us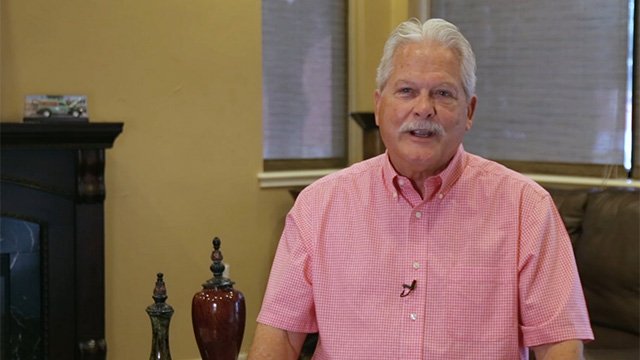 Watch More Testimonials
"Super nice team here!!! I recently moved to the area and needed to schedule a cleaning. My name was outside on the welcome board when I arrived which was a cute touch. My cleaning was thorough and comfortable and I felt at ease. The gift bag I received and the referral gift after referring my girlfriend were unexpected and quite nice!!! I would definitely recommend Ridgepointe!"
Shante G. Little Elm, TX
"The staff and dentists at Ridgepointe Dental are OUTSTANDING. You can't find a higher level of service. Their professionalism and attention to detail is second to no other. I especially appreciate the dedication they display towards the patient. They constantly communicate with you, keeping you advised of treatment plans and appointments. Go... see for yourself!"
Derick M. The Colony, TX
"I have extreme dental anxiety. Yesterday I had a filling and the dentist and assistant made me feel safe and comfortable. The dentist did such a great job numbing my mouth that I hardly felt a thing!! The topical was done so well that I didn't feel the injection at all. They gave me headphones so I wouldn't have to hear the drilling. Then later as the sensation came back, I had no soreness like I have with dental procedures in the past. My experience yesterday made it so that I won't be as scared next time!"
Laurie C. Hebron, TX
Read More Reviews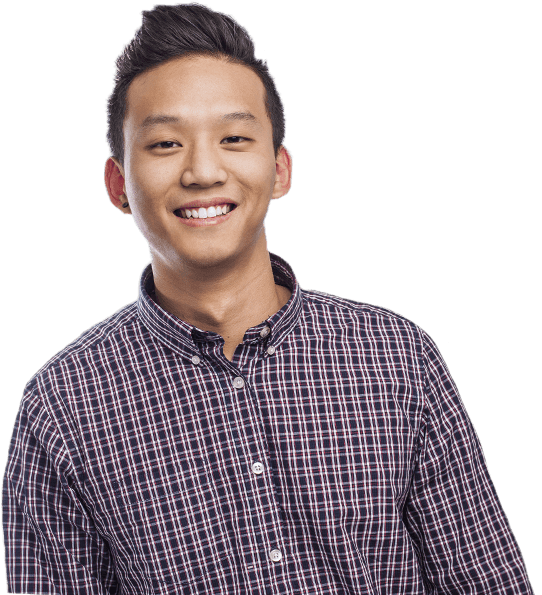 Community Involvement
Ridgepointe Dental has been a central part of the community for nearly 40 years, and we believe that it's part of our duty to continually make The Colony a better place to live, work, and raise a family. This is why we frequently donate our services via the Dentistry from the Heart program as well as support a number of local schools and police charities. To learn more about how we help the community and how you can join in, simply click the button below.
Get Involved With Us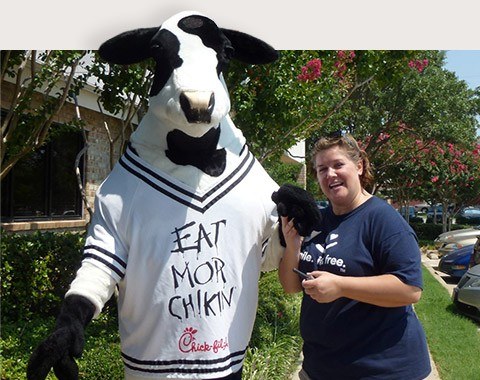 Quality Dentistry, Affordable Fees
Visiting the dentist shouldn't be stressful, even when it comes time to pay. Our team believes this so strongly that we offer not one, but two cost-saving options to our patients! The first is that we proudly welcome dental plans from many of the nation's leading providers. That way, our insured patients can utilize their benefits and lower their out-of-pocket expenses. Uninsured? We also happily accept flexible financing through CareCredit, a trusted third-party financier.
We Look Forward to Seeing You Soon!
From six-month checkups and essential restorative care to teeth-straightening orthodontics, our team is here to help you achieve and maintain your dream smile. Our dental office in your area is conveniently located at 4200 Main Street in The Colony. You'll find us near the Main Street and Cougar Alley Drive intersection, not far from Tommy Briggs Stadium. Don't worry – if you have any trouble locating us, our team is just a phone call away. We'd be happy to provide you with step-by-step instructions from your location!
Frequently Asked Questions
The more our office is able to keep you informed on all things dentistry, the better. We love educating our patients on their treatments and making them feel confident about the care we provide every single day. Below, you'll find a handful of the most common questions we've heard over the years at Ridgepointe Dental, so give them a look if you have any concerns. You're always welcome to get in touch directly if yours isn't listed or you require further clarification.
How do I find the best place to get dental work done?
During your search, you should have in mind what it is you're looking for from your dentist. Think about what is most important to you and go from there. Looking for a place that's near your home? Want a dentist that gives you the time and attention you need every time you visit? Care about the credentials of the dentist and team? Keep these in mind if you decide to visit for the first time. If you're looking for a specific service, whether it's dental implants, cosmetic dentistry procedures, children's dentistry, or something else, you'll want to make sure they offer them before becoming a new patient. Our dental office has years of online reviews for you to look through as well if you'd like to learn more about us that way!
How much does a dental checkup & cleaning cost in The Colony?
The amount you'll pay for your dental checkup and teeth cleaning really depends on a few different factors. That includes location as well as the current state of your oral health. Dental checkups generally include a detailed review of your oral health history and specific concerns you have about your smile. Following your exam, dentists perform a detailed teeth cleaning, capture X-rays (if you are due for them), and look for signs of oral cancer. On average, dental checkups and teeth cleanings can fall anywhere between $200 and $350.
How do I get emergency dental care?
If you need emergency dentistry, call our office directly. A team member will be prepared to give you first-aid tips and get you scheduled for an appointment. However, if you believe that your emergency is life-threatening, you should call 911 first or go to the hospital directly. If you don't believe it's life-threatening, keep in mind that most emergency rooms and quick care clinics aren't equipped to handle dental emergencies. That means you're unlikely to get the care you need to address your symptoms. Our office is open five days a week, making it easier for you to get the dedicated attention you need.
What is the best way to find a dentist who does dental implants?
Dental implants are widely considered to be the best way to replace missing teeth, but it's a good idea to do your homework ahead of time when choosing a dentist to complete a procedure. One of the first things to confirm is which stages of dental implant treatment they perform. This includes the placement stage (which is often referred out to trusted specialists nearby) and the restoration stage (where the crown, bridge, or denture is attached).