Cosmetic Dentist in Denton for Porcelain Veneers
Not everyone is born with a naturally attractive smile. When you combine genetics with poor lifestyle choices, improper oral hygiene habits, or trauma, it can significantly impact how your teeth look. At Ridgepointe Dental, we understand your concerns. As your cosmetic dentist in Denton, we offer the solutions you need to get the smile of your dreams. With porcelain veneers, you can drastically improve how your teeth look to give your confidence a boost.
What are Porcelain Veneers?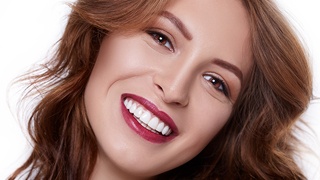 Porcelain veneers are thin shells that are bonded to the front surfaces of your teeth to cover your imperfections. Overall, they improve their size, shape, color, and proportion, allowing them to be quite versatile.
When compared to veneers made from other materials, porcelain has become the preferred choice due to the various benefits it offers. It closely mimics your enamel to create natural-looking results. Not to mention, it is stain-resistant, so your new smile will stay bright.
Porcelain also allows the veneers to be thinner. As a result, less of your tooth's structure is removed during the bonding process. This makes the procedure minimally invasive. Although they are thin, they are strong and durable. With the right care, they can last for an average of 10 years before needing to be replaced.
How Can Porcelain Veneers Help Me?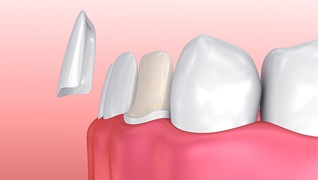 Veneers are very versatile, allowing them to be used for several reasons, such as to cover dark tooth discoloration that will not respond to traditional whitening treatments. They are often the preferred choice for correcting chipped or cracked teeth. They can also improve the appearance of those that have an abnormal shape or are shorter than average.
In some cases, porcelain veneers in Denton can also be used as an alternative to traditional braces. They can make your teeth appear straighter and close gaps in just two appointments. You will not have to spend months wearing braces to get the results you want.
How Can I Get Started?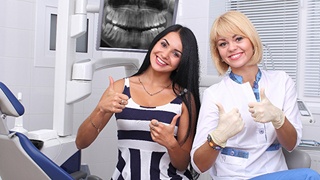 If you are ready to transform your smile, your first step involves scheduling a consultation with your dentist in Denton. After determining that your teeth are healthy, you will be scheduled for your procedure using a customized treatment plan.
During the first phase, your teeth will be cleaned, and their surfaces will be lightly etched to remove a small amount of enamel. This is necessary to ensure that they will sit flush. Impressions are taken to create your custom-made veneers to meet your exact size, shape, and color needs.
The dental lab will design them with precision and accuracy. While you wait for them to be ready, we will attach temporary ones. In a couple of weeks, you will return to our office to have your permanent ones bonded in place.
Invest in Your Confidence Today!
If you are ready to love the smile that you see in the mirror, it is time to see if porcelain veneers are right for you. Contact Ridgepointe Dental today to schedule your consultation. We look forward to seeing you smile.