Dental Bridges – The Colony, TX
Seamlessly Replace One Tooth or Several in a Row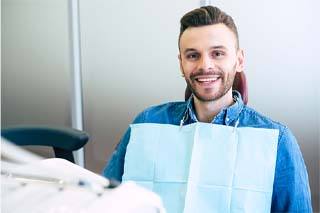 For the 120+ million Americans struggling with tooth loss, day-to-day activities like smiling at your neighbor, chewing delicious foods, and enunciating properly are a chore. While dentures are one of the most popular tooth-replacement options out there, there is another solution for patients missing one tooth or several in a row: a dental bridge. Keep reading to learn more about this popular restorative treatment, or get in touch with our skilled dentist in The Colony to schedule an appointment !
What Is a Dental Bridge?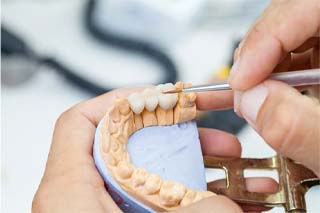 In the case of a single missing tooth or a few in a row, a dental bridge in The Colony is an excellent way to replace them and prevent a patient's teeth from naturally shifting into the gap. A bridge is composed of prosthetic teeth that are attached to dental crowns placed on either side of the space in a person's smile. A patient may want to consider getting a dental bridge if:
They have two or more missing teeth that are right next to each other.
They have dental damage that is affecting two or more teeth next to each other, enough to replace them.
They don't have adequate enough jawbone density to use dental implants to replace teeth.
Types of Dental Bridges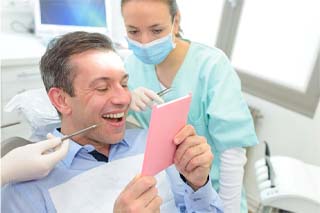 For years now, Dr. Austin Amos has dedicated his days to helping patients with tooth loss rebuild their smiles. If a dental bridge is the best solution, then he will help you determine which of the below types are ideal for you:
Traditional Dental Bridge
A traditional bridge replaces one or more missing teeth with two dental crowns and a prosthetic tooth. Although this will require the teeth on both sides of the gap to be prepped for dental crowns, the bridge can last for a decade with proper care, ensuring you enjoy a full smile and strong bite both now and for years to come.
Implant Bridge
Implant bridges are similar to traditional alternatives, but they are different in one important way: they utilize dental implants. In this case, a dental implant is placed on both sides of the gap before the bridge is attached. The result? A lifelike, durable, and stable tooth-replacement solution.
The Benefits of Getting a Dental Bridge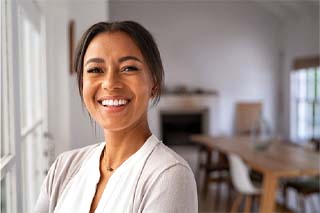 Replacing one or more consecutive teeth with a dental bridge comes with numerous benefits, including:
Preserved alignment of existing teeth
Hassle-free oral hygiene regimen
15+ year lifespan
Natural-looking restoration
Complete personalization
Life without teeth can take a toll on your smile, bite, and speech. Thanks to dental bridges, however, you can enjoy your life to the fullest again! To take the next step, get in touch with our dental team.
Dental Bridges FAQs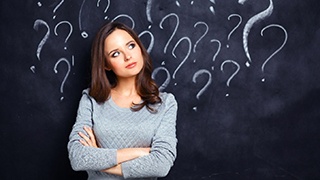 If you have missing teeth, you know from experience how much it can affect your day-to-day life. Luckily, choosing to get dental bridges in The Colony can help you enjoy a complete and fully functioning smile once again. Of course, we understand that you may have a few questions about the service even after reading the information above. At Ridgepointe Dental, we want you to be as well-informed as possible, which is why we've decided to answer some of the most common questions asked by patients.
Can You Take a Dental Bridge Out?
No! Once a dental bridge is placed, it's designed to stay in your mouth for years to come. You shouldn't be able to take it out on your own – only a dental professional can do that. Partial dentures are sometimes referred to as "removable bridges", even though they're not the same as a dental bridge. One of the most significant differences is that partials can be removed by the patient at any time, while bridges cannot.
Is Getting a Dental Bridge Painful?
It shouldn't be! Before preparing your teeth for a dental bridge, Dr. Amos will numb the area thoroughly to ensure you're comfortable during the procedure. Most patients do just fine with topical anesthetic. However, you can ask about sedation dentistry if you're feeling severely anxious or nervous.
Following the placement of your restoration, the underlying teeth may feel sensitive for a few days. The good news is that you can easily manage your discomfort by taking over-the-counter pain medication and using a cold compress. Make sure you diligently follow the aftercare instructions to minimize discomfort. If it worsens, don't hesitate to reach out for assistance.
How Many Teeth Can a Dental Bridge Replace?
In many cases, a dental bridge is used to replace one to two missing teeth in a row. However, it can replace up to four if needed. Keep in mind that the longer the bridge extends, the less stable it may become. That's why it can be risky to use the restoration to replace three or more teeth. Since dental implants are just as strong and secure as natural teeth, implant bridges can help lower that risk, making them a great option for patients with several missing teeth in a row.
What Can You Not Eat with a Dental Bridge?
Even though dental bridges can withstand the chewing of virtually any food, you should still be mindful of your diet if you want your new smile to last as long as possible. It's a good idea to avoid sticky foods (i.e., caramel, fruit gummies, toffee) and sugary foods and drinks. They can wreak havoc on your smile, increasing your risk of issues like damage and decay. You can lower your chances of developing cavities by drinking water after eating something sweet and brushing your teeth about 30 minutes later.