All-On-4 Dental Implants – The Colony, TX
New Teeth and a New Lease on Life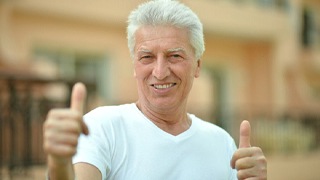 It's no fun living without your teeth. With the right help, though, you can be completely restored. The most reliable and durable option available is dental implant placement. Contact our office in The Colony today to schedule an appointment with Dr. Amos to learn how All-On-4 dental implants can replace your missing teeth in a secure and lasting manner. Then, with the expert care you'll receive, you'll soon be smiling from ear-to-ear with a brand-new set of teeth!
How Do All-On-4 Implants Work?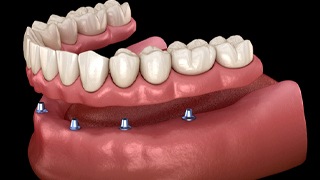 Each tooth has its own root structure. Does that mean, then, that if you're missing an entire set of teeth, you'll have to endure the placement of dozens of dental implants in The Colony? The All-On-4 dental implant method prevents the need for such a traumatic experience. Instead, it provides a way to secure a complete set of prosthetics in the most efficient manner possible.
Dr. Amos will insert four dental implants per arch, angling them to provide the most stability possible. After you've healed sufficiently, he'll abutments that act as anchors for the final prosthetics to be attached. The final result will be a set of teeth that look and function normally.
Am I a Candidate for All-On-4 Implants?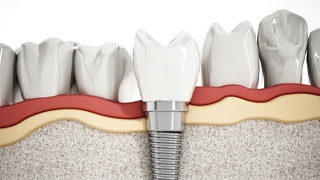 The All-On-4 method of dental placement opens the door for patients who previously may not have qualified for a dental implant. All-On-4 dental implants may be best suited for the following scenarios:
Patients with good oral health
Patients who don't use tobacco
Patients who are tired of loose dentures
Patients facing the loss of their teeth at once
Patients looking for a more cost-effective treatment
Patients previously told they didn't have enough existing bone
The best way to find out for sure whether you're a good candidate for All-On-4 implants is to visit us in The Colony for a thorough examination.
What are the Benefits of All-On-4 Implants?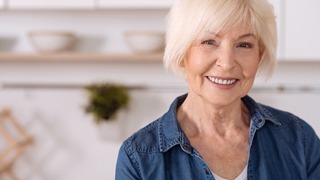 When you receive All-On-4 dental implants, you'll be able to prevent the bone loss that can occur from prolonged tooth loss. Additionally, you'll regain up to 75% of your original chewing capacity, which means you can once again eat the foods you love.
Another perk is that you'll have properly aligned jaw, and you'll also be able to prevent the premature facial wrinkling that can happen when your teeth are missing.
One of the most important benefits of receiving All-On-4 implants, though, is that you'll no longer have to hide your smile. Instead, you can experience the confidence that comes along with having an attractive set of teeth.
All-On-4 vs Traditional Dental Implants
A traditional dental implant consists of a cylinder-shaped titanium post that is inserted into the jawbone. The All-On-4 method is similar in that it also utilizes dental implants, just more efficiently. The fixtures are angled to maximize the bone to implant ratio, which is especially important in situations where there is less available jawbone. Therefore, although less hardware is used, you'll still have a secure and lasting replacement.
Another convenient feature of the All-On-4 procedure that separates it from traditional dental implant placement is that it's typically a much faster process. In some cases, we can fully restore a smile in one visit.
To learn more about the All-On-4 process, contact us at RIdgepointe Dental to request a visit today!