Dental Crowns – The Colony, TX
Restoring the Look and Function of Damaged Teeth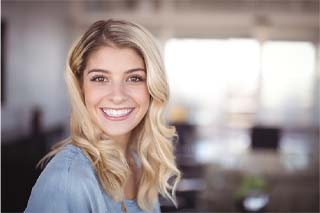 Struggling with a painful toothache? You're not alone. In fact, some of the most common dental problems involve broken and decayed teeth. Fortunately, our team at Ridgepointe Dental has rebuilt thousands of smiles using tried and true treatments like dental crowns in The Colony. As a result, the look and function of damaged teeth can be restored seamlessly. Learn more by reading on or getting in touch with us!
What Is a Dental Crown?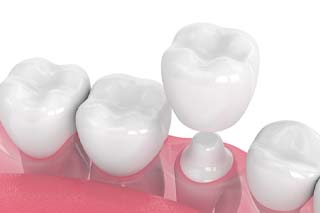 A dental crown is a tooth-shaped restoration that can be used to enhance a tooth cosmetically or reinforce it structurally, and it simply fits over the top of a damaged tooth. It fully encapsulates the tooth in order to help protect it from further decay or trauma, and we always make sure that it seamlessly blends into your smile.
The Dental Crown Process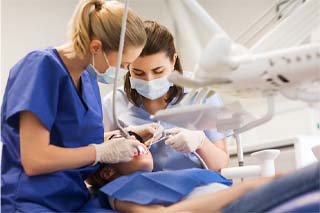 Whether a worn tooth needs support or a discolored one needs to be enhanced, the dental crown process is usually the same. After learning about your dental needs and smile goals, our skilled dentist in The Colony, Dr. Austin Amos , will get to work on treating your tooth. First, the area of your mouth will be numbed so you can remain comfortable throughout the appointment. Once you're at-ease, he will work on removing any decayed parts and prepping the tooth for the crown. Once impressions are taken, you will be given a temporary one. Over the next few weeks, lab artisans will meticulously craft your final one. When it's ready, you'll return to our office to have it placed!
The Benefits of Getting a Dental Crown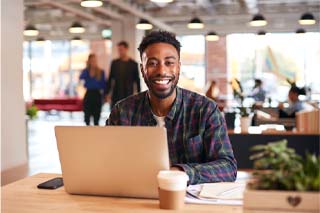 Dental crowns have helped countless patients enjoy beautiful smiles and strong bites once more. Some of the numerous benefits of this tooth-saving treatment include:
Enhanced comfort and chewing ability
Protecting your tooth from more extensive treatments, like tooth extractions
15+ year lifespan (with proper care)
The high-quality material is available in a number of life-like shades
Completely customized
Toothaches can be debilitating, making sleeping, focusing, and chewing comfortably nearly impossible. Don't worry – with dental crowns, our phenomenal dentist can treat the root of the issue while simultaneously restoring the look and function of your smile. So, if you've been struggling with oral pain, it's time to get in touch with our team! Remember, the sooner you call, the sooner we can restore your pain-free smile!
Dental Crown FAQs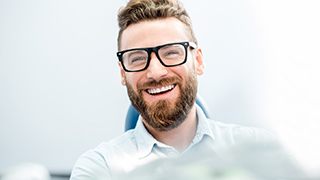 Do you have questions about receiving dental crowns in The Colony? You're not alone. Many patients have several questions about the process, what to expect, and how to properly care for their restoration. At Ridgepointe Dental, we want you to be well-informed and feel confident about your dental work, which is why we've decided to answer some frequently asked questions below. If you prefer to speak with a member of our team, feel free to give us a call today!
Are Dental Crowns Permanent?
While dental crowns are certainly durable, they're not meant to last forever. They can keep your tooth safe and intact for anywhere from five to 15 years. Of course, it's worth noting that the process of getting a dental crown is considered irreversible. In preparation for the restoration, Dr. Amos will need to reshape your tooth. Once the enamel is removed, it'll never grow back, meaning your tooth will always need a crown for protection. You can help your newly restored smile last as long as possible by practicing good oral hygiene, visiting your dentist regularly, and following a healthy diet.
Do Dental Crowns Get Cavities?
A dental crown itself cannot develop cavities. However, the underlying tooth is still at risk of decay. Believe it or not, a crowned tooth is just as susceptible to decay as an uncrowned tooth. That's why it's incredibly important to take proper care of your smile! Brushing twice a day, flossing daily, and rinsing every day with an ADA-approved mouthwash are excellent ways to prevent harmful bacteria from accumulating in your mouth.
Are Dental Crowns Safe for MRI?
All-porcelain dental crowns won't affect the magnetic resonance imaging (MRI) process, but metal or porcelain-fused-to-metal ones might. The good news is that newer metal crowns are being made with materials that don't interfere with MRI machines. Still, you should let your dentist, doctor, and MRI technician know that you have a metal crown before getting an MRI. One common side effect is that the metal could distort the magnetic field or radio waves in the machine, causing the image to appear warped and making it difficult for your doctor to provide an accurate diagnosis. It's recommended that you get a metal-free dental crown when possible to minimize risks if you need an MRI.
Is It a Dental Emergency If Your Crown Falls Off?
Not necessarily, but you should still call our office and schedule an appointment with Dr. Amos within a few days. If your underlying tooth has sharp edges that could harm the soft tissues in your mouth, you may be seen more quickly. Until then, you can keep your mouth safe by applying dental wax or sugar-free gum over the tooth for protection. You should also avoid chewing or biting with the injured side of your mouth while you wait for your appointment. Depending on the condition of your crown, we may be able to bond it to your tooth again. On the other hand, it'd be better to get it replaced if it's damaged beyond repair.