Direct Bonding – The Colony, TX
A Safe Way to Cover Smile Imperfections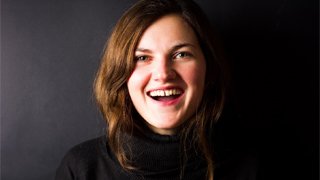 For many people, their level of self-esteem comes from how they feel about their smile. You want to exude confidence with a smile that stretches ear to ear, but that can be difficult if you have chips, cracks, and gaps. Instead of settling for a less-than-stellar smile, why not try direct bonding in The Colony? Dr. Austin Amos at Ridgepointe Dental can cover any and all smile imperfections using this safe and effective method of treatment. The composite resin will match your natural tooth color, giving you a seamless smile you can be proud to share with the world. Schedule an appointment with Dr. Amos today!
What is Direct Bonding?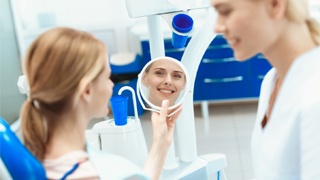 Considered to be one of the quickest and most affordable cosmetic treatment options available, direct bonding can cover any unsightly imperfections in your teeth. This includes:
Chips
Cracks
Gaps
Minor discoloration
Just like tooth-colored fillings, direct bonding uses the same composite resin material, but instead of repairing cavities, the resin covers problem areas of your teeth. Consider a safe way to cover smile imperfections, direct bonding has been available for decades, and your cosmetic dentist in The Colony is skilled at delivering high-quality results.
The resin material is molded and shaped to match your natural teeth, and Dr. Amos will ensure the correct color is used to create a beautifully, uniform smile. The best part about direct bonding is that it can be completed in one visit! Most cases take about an hour, so you won't need to take too much time out of your daily routine to improve your smile.
What Does the Procedure Entail?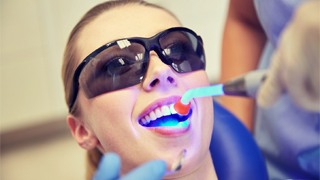 This quick and easy procedure is one that will have you in and out the door in no time. Dr. Amos will first need to remove a small portion of tooth enamel. This process gives your natural tooth a better surface for the bonding agent to adhere to once the resin is in place. After applying the bonding agent, your dentist in The Colony will mold and shape it before using a curing light to ensure it hardens to your tooth. Finally, he'll polish your tooth to give a natural look and feel.
Am I A Candidate for Direct Bonding?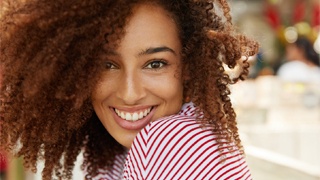 It's natural to wonder if you might be a candidate for direct bonding. You'll be happy to know that if you have minor imperfections you need to cover up, then this treatment option is perfect for you! It's also important to note; however, that you must have good oral health before having any cosmetic treatment procedure. If you have gum disease, tooth decay, or cavities, we'll want to make sure these problems are addressed first.