Dental Sealants – The Colony, TX
An Easy Way to Keep Cavities at Bay
As a parent, you want what's best for your child, and that should always include their oral health. One way to make sure your little one remains cavity-free is by having them get dental sealants in The Colony. These thin coatings are painted onto the pits and grooves of the back teeth, where little arms sometimes have a hard time reaching to brush and floss. Even adults who are at a higher risk of tooth decay can benefit from dental sealants. This easy way to keep cavities at bay can be applied at your next checkup with Dr. Amos. If you're looking for a method of preventing cavities in your or your child, give us a call today to set up an appointment.
What Are Dental Sealants?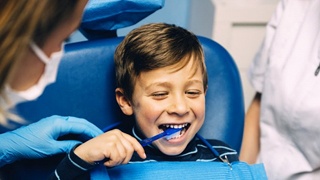 A sealant is a protective coating made of a clear, plastic-like resin. When sealants are applied to the teeth, they fill in the nooks and crannies of the back teeth where food particles and bacteria can get trapped. By doing this, they help prevent tooth decay.
Who Is a Good Candidate for Sealants?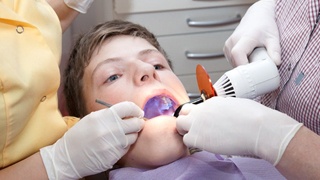 We normally suggest that children get dental sealants as soon as their molars are finished coming in, usually around the age of six or seven. These protective coverings dramatically reduce the risk for cavities, and help kids' confidence grow as they learn to care for their smiles on their own. In most cases, we only recommend sealants on the back teeth, as they are harder for little arms to reach and are thus more susceptible to decay. If you're an adult who we have determined is at a higher risk for cavities, we can also place sealants on your back teeth.
Process of Getting Sealants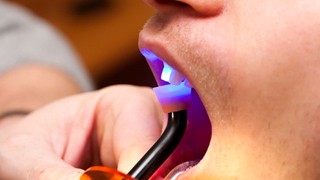 Fortunately, sealants can be easily placed during any dental checkup. The whole process only takes about half an hour. First, one of our dental hygienists will clean the affected teeth so that they are free of plaque and food particles. Then, using a brush, the sealants will be applied to your molars and hardened in place with a special curing light. Finally, both your hygienist and your dentist in The Colony will evaluate your sealants to make sure they will provide adequate protection.
Benefits of Sealants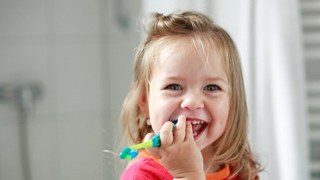 The most obvious reason to get dental sealants is to provide you or your child with an extra boost of protection in the fight against tooth decay. Another reason is that it can increase your child's confidence in their ability to maintain their oral health. Kids who frequently develop cavities can get easily frustrated and even give up on brushing and flossing entirely because they feel that it's pointless. Sealants help them build up confidence in their ability to take care of their teeth, so they feel motivated to continue to brush and floss, improving their dental hygiene skills.