Get a Great Smile with Invisalign in The Colony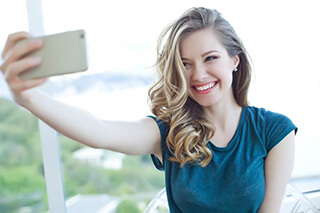 Want to achieve straight teeth without enduring the "braces" part? There is a wonderful alternative to fixed metal brackets and wires, and it's Invisalign in The Colony. We are pleased to offer this treatment for older teens and adult patients of Ridgepointe Dental -- keep reading to learn what Invisalign is, what the benefits are, and whether it's right for you.
What Is Invisalign?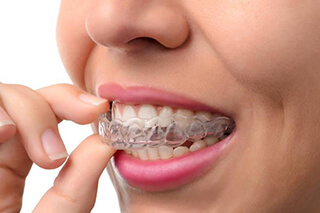 Invisalign is an orthodontic treatment that repositions misaligned teeth using a set of customized clear aligners that you receive in the mail after an initial appointment with our office. You will be instructed to wear each set of aligners for 1 to 2 weeks before advancing to the next in the series. As long as you have them inserted for a minimum of 20 hours each day, you can feel free to take the aligners out for big occasions like important meetings or introductions. The average treatment time for Invisalign depends on the complexity of the case, but most cases are completed between 1 to 2 years.
What Are the Benefits of Invisalign?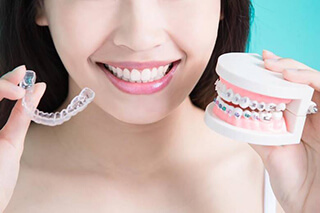 Invisalign offers a number of advantages compared to conventional braces. Some of the most considerable benefits of clear aligners include:
The Invisalign trays are practically invisible when worn
Removability equals convenience when it is time to eat
Your oral health stays strong since there are no special techniques to learn for brushing and flossing
Fewer visits to the dentist are required throughout the treatment compared to conventional braces
Older teens can also undergo Invisalign thanks to modifications that help them remember when to advance to the next set of trays
Smooth plastic is often more comfortable than fixed metal brackets and wires
Who Can Get Invisalign?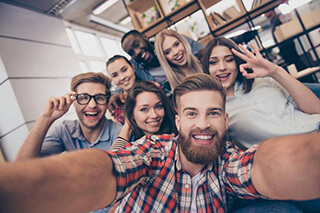 Just about anyone who could benefit from conventional braces can undergo treatment with Invisalign. The most complex orthodontic cases should still be treated with metal braces. In general, Invisalign can be used to correct the following:
Crowded teeth
Gapped teeth
Overbite
Underbite
Crossbite
The only way to find out for sure if you can undergo the Invisalign treatment is to get in touch with our office and ask about adult orthodontics in The Colony.
Contact Us Today!
We want to help all of our patients enjoy straighter teeth and a well-aligned bite. If you are interested in learning more about Invisalign and whether or not you can benefit, we invite you to contact your dentist in The Colony for an appointment today!