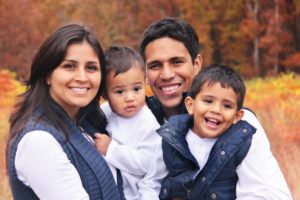 As a parent, the responsibility of coordinating your family's oral health falls on your shoulders. The last thing you want to do, though, is drive all over town to take everyone to their dental appointments. It's much easier to work with a dental professional who treats both children and adults. Unfortunately, not all dentists possess this versatility, but as you read on, you'll learn 3 benefits of working with a children's dentist in The Colony who provides comprehensive care!
Benefit #1 – Convenience Matters
As a busy parent, you welcome any relief in your schedule that doesn't require you to compromise on the quality of care. Working with a true family dentist will save you tons of time because you'll be able to schedule the whole family to come in for visits on the same day and at one location. This will also save you money on gas and, more importantly, will allow you to have greater peace-of-mind.
Benefit #2 – A Consistent Message
Dental visits are not just for cleanings and examinations. They are also educational sessions where the entire family is able to learn more about how to protect their oral health at home. By working with a qualified family dentist, you can rest assured that everybody will receive consistent messages so that a level of continuity can be established in their dental care.
Benefit #3 – Better Data for the Dentist
Another advantage of working with a dentist who can provide care for the whole family is that he or she will be able to spot trends and correct them early. This is especially important for children who are still establishing their oral health foundation. If there are consistent issues throughout the whole family, the dentist can provide ways to correct them so the children won't carry dental health challenges into adulthood.
Here are some examples of oral health issues that may be a reoccurring theme throughout the family:
Some families have a greater disposition toward developing dental caries (cavities), which will be evident through the examinations performed.
The entire family may have poor eating habits that are leading to cavities. Your family dentist will be able to identify the evidence of such, so the necessary corrections can be made.
By working with the whole family, your dentist will be able to deliver a consistent message about changes that need to be made in oral hygiene practices so everybody can be on the same page.
Your life is busy and your responsibilities don't seem to be lessening. Thus, it helps to be able to work with a competent dentist who provides the care needed for everyone under your roof. Contact your dentist in The Colony to start a new era in your family's dental health today!
About the Author
Dr. Austin Amos earned his dental degree from the University of Texas School of Dentistry in Houston and has since gone on to provide competent and comprehensive care to patients in Plano and the surrounding areas. A father of three children, he understands the concerns parents have for their kids' oral health, which is why he takes the time to educate patients of all ages on how to improve their dental wellness. Dr. Amos practices at Ridgepointe Dental, and he can be reached for more information through his website.