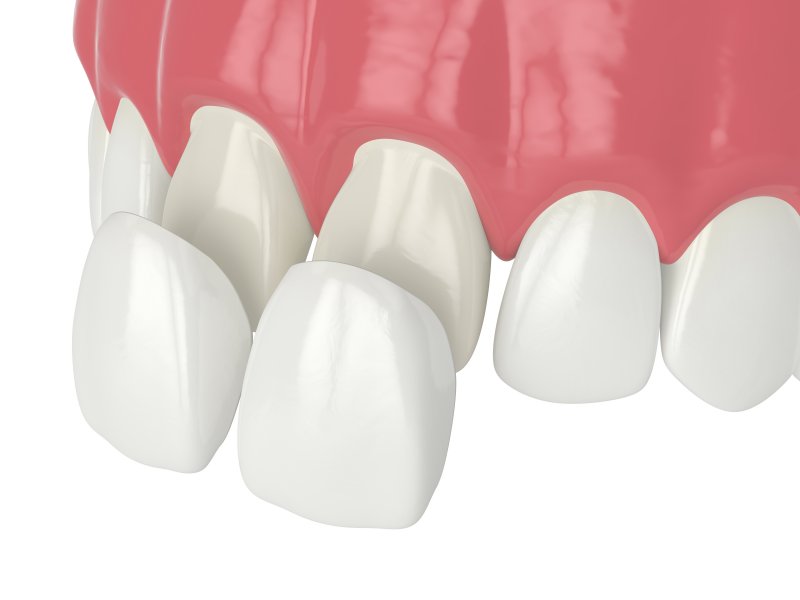 When you first get porcelain veneers, you'll probably be struck with how beautiful your teeth look whenever you see them in the mirror. Naturally, if you want your smile to last, then you need to be sure that you're following the proper steps for maintaining your veneers. You may think brushing and flossing aren't very important in this regard since veneers can't get cavities, but in reality, tooth decay is still a threat – and one you have to be wary of if you want to protect your enhanced grin.
How Can You Still Get Cavities with Veneers?
While veneers are made of porcelain and thus cannot develop cavities, the teeth they cover are another story. Harmful bacteria and food particles could slip underneath the veneer and attack the underlying enamel; the risk of this happening is especially high if you've had the same veneer for many years. Also, it's important to remember that veneers only cover the front part of the tooth, meaning that plaque can still very easily accumulate on the backside.
It should also be noted that placing veneers does not automatically cure pre-existing problems, such as decay that was already present or enamel that was already weakened. If these issues aren't taken care of before veneer placement, then they could lead to cavities and other oral health issues.
What Happens If You Get a Cavity with Veneers?
If a cavity does start to form underneath your veneer, then your dentist will have to remove it in order to treat the tooth underneath. This means that you'll have to get a new veneer after the cavity has been taken care of. If you want to avoid this inconvenience, then you'll need to be proactive about keeping your teeth safe from cavities by practicing proper implant maintenance.
How Can You Protect Your Teeth from Cavities?
Taking care of veneers and the teeth they're placed on is actually quite easy and not all that different from caring for the rest of your smile. In order to avoid cavities and help your veneers last as long as possible, you should:
Attend your regular dental checkups and cleanings twice a year
Brush your teeth thoroughly at least two times a day (use a nonabrasive toothpaste that won't scratch the veneers)
Floss to remove plaque, bacteria, and bits of food from around the veneers
Use fluoride-based mouthwash to strengthen your teeth and improve their defenses against decay
Your dentist can provide additional tips for taking care of your veneers after they've been attached to your teeth. Make sure you voice any concerns about your oral health before agreeing to move forward with the procedure. As long as you take the right steps, you'll be able to enjoy a healthy, brilliant smile for years to come.
About the Author
Dr. Austin Amos earned his Doctor of Dental Surgery degree from the University of Texas School of Dentistry in Houston. Today, he enjoys helping improve patients' smiles at his The Colony practice, Ridgepointe Dental. Among the various services he offers, porcelain veneers are typically his go-to for performing extensive smile makeovers that hide multiple flaws at once. If you're interested in learning more about veneers and how to take care of them, schedule a consultation by visiting his website or calling (972) 625-4746.