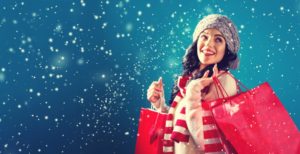 The holiday season has arrived, and during this festive time of the year, you'll gather with family and friends to enjoy good conversation and delicious foods. It's also common to take countless pictures to preserve every moment. However, if you have stained teeth, it could leave you reluctant to pose for photos. With the help of your cosmetic dentist, though, you can have the smile of your dreams with teeth whitening in The Colony!
How Does Teeth Whitening Work?
Professional teeth whitening utilizes high-powered bleaches to remove stubborn stains from your enamel. Unlike store-bought alternatives, whether you receive in-office or at-home treatment, you'll see definite and lasting results.
The following explains how each process works:
In-Office Teeth Whitening – When you have your teeth whitened in-office, you'll receive treatment with ZOOM! Whitening, which uses a powerful bleaching gel and special light that activates its properties. The process can brighten your teeth by as much as 10 shades in just one visit to your dentist in The Colony.
At-Home Teeth Whitening – The at-home process includes custom-made trays that are designed specifically for your smile needs. You'll also receive the professional-strength whitening gel that you'll apply for 30 minutes a day over a two-week span. The result will be a dazzling new smile.
Maintaining Your Results
Once you have a brand-new holiday smile, you want to take the right steps to maintain it. Keep these tips in mind:
Drink plenty of water after eating a meal to aid in removing leftover food.
Brush and floss your teeth around 30 minutes after eating a meal so the particles don't have a chance to settle on your teeth.
Avoid foods and beverages that are darkly pigmented like coffee, tea, certain berries, tomato sauce and others.
The Benefits of Teeth Whitening
An obvious benefit of teeth whitening is that you'll have brilliant and bright ivories, but there are other advantages. One perk is that you'll make better first impressions on the people you meet, as studies show the first thing usually noticed about a person is the condition of his or her teeth.
You'll also naturally experience greater confidence, which is more important than anything else. Thus, when the camera emerges, you'll be the first person in line to pose for photos wearing a huge smile that shows your beautiful new look.
The process of whitening your teeth starts with reaching out to your cosmetic dentist in The Colony to schedule a consultation. Soon, you'll be enjoying the holiday festivities with the smile you've always wanted!
About the Author
Dr. Austin Amos earned his Doctor of Dental Surgery degree from the University of Texas School of Dentistry in Houston. Throughout his professional career, he has remained an active learner, which is why he has taken continuous education courses to stay abreast of the latest techniques in cosmetic dentistry and other forms of care. Dr. Amos helps patients enjoy their dream smiles with teeth whitening at Ridgepointe Dental, and he can be reached for more information through his website.