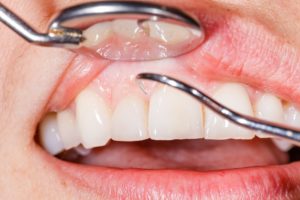 October is well-known for its spooky decorations and creative costumes, but it's also important for more than just sweet treats and candy. It's also National Dental Hygiene Month, dedicated to raising awareness about the importance of good oral health. Besides brushing and flossing, dental health relies on preventive care from a family and children's dentist in the Colony. Routine cleanings and checkups will ensure your mouth stays healthy to invest in your overall well-being. In fact, here are 4 ways a healthy smile can impact your life.

Benefits of a Healthy Smile
A healthy smile starts at home by maintaining your oral hygiene. When you combine the right daily habits with routine dental care, you'll enjoy healthy teeth and gums that last, as well as:
Reduced Dental Costs
Keeping your teeth and gums healthy reduces your overall dental expenses because it prevents common issues from developing in the first place. In fact, every $1 spent on prevention can lower your emergency and restorative dental costs by $8 to $50.
Improved Confidence
Research shows your smile directly influences your self-esteem. If you don't like yours because of tartar build-up or bad breath, you can invest in your confidence by improving your oral hygiene to enjoy a clean smile.
Prevent Dental Emergencies
You may never expect it to happen to you, but 1 in 6 Americans faces a dental emergency every year. Although you can't fully prevent one from occurring, you can reduce your risk by keeping your smile clean at home and visiting your dentist twice a year. Routine care allows your dentist to detect and treat issues while they are still small to prevent them from turning into a bigger problem.
Improved Health
There are several dental conditions that can impact your general health, like gum disease. Not only can it destroy your smile, but the infection can increase your risk of several health issues, like heart disease, Alzheimer's disease, and diabetic complications. You can achieve a healthy body by maintaining your dental needs at home in between regular appointments.
Invest in a Healthy Smile
The secret to a healthy smile starts with dental hygiene. There are several things you can do to keep your teeth and gums healthy at home, including:
Use a soft-bristled toothbrush and nonabrasive toothpaste to clean all surfaces of your teeth and tongue twice a day for 2-minutes.
Use a high-quality floss to clean in between each tooth.
Eat a balanced diet limited in sugars.
Don't smoke or drink alcohol in excess.
Visit your dentist in the Colony at least twice a year for a cleaning and checkup.
With a proactive approach to your oral hygiene, you can enjoy a healthy smile that lasts!
About Dr. Austin Amos
Dr. Austin Amos not only has a law degree, but he also obtained his Doctor of Dental Surgery degree. He regularly continues his education to stay current with the latest advancements in dentistry to provide his patients with world-class care. With a focus on prevention, Dr. Amos works to ensure your teeth and gums stay healthy. If it's time for your next cleaning and checkup, contact our office today for an appointment.