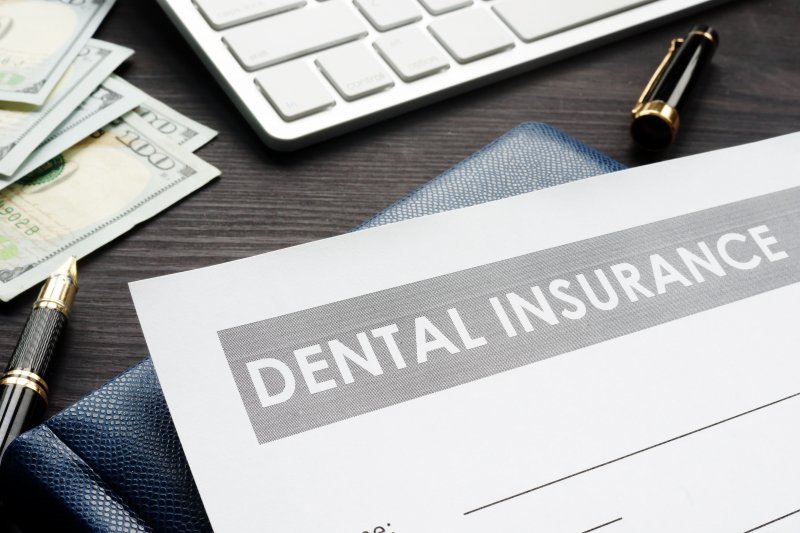 The end of the year is fast approaching, along with all the fun and family time that the holidays bring. But before you get too wrapped up in preparing for the festivities, you should take the time to think about your dental insurance. Have you used all of the benefits offered under your particular policy? If not, time is running out for you to make an appointment with your dentist in The Colony in order to maximize your savings!
The Advantages of Using Your Dental Insurance
Most dental insurance plans reset at the end of the calendar year. If you use your benefits before then, you could end up saving hundreds or even thousands of dollars on dental care. Here are a few reasons not to let your plan run out before you can take advantage of it:
The amount left in the annual maximum (the most money that your plan will pay for dental work during the year) will not roll over once the plan resets. You need to use the money now or else it will go back to the insurance company.
If you have already met your deductible for the year, it will be cheaper to pay for care now. Next year you'll have to meet the deductible again before your benefits kick in.
The premiums you've paid will go to waste if you don't use the coverage that your plan provides.
Next year, dental care might be more expensive if your provider needs to raise their rates to meet expenses. Instead of taking that chance, you should take care of any health concerns now.
If you're already suffering from a dental health issue, delaying care can eventually lead to a worse problem that will be more expensive to treat. (For example, failing to have a cavity filled could eventually lead to root canal therapy or even an extraction.)
How to Use Dental Insurance
You might be wondering, "How can I use my dental insurance if there aren't any problems with my teeth right now?" The truth is that unlike medical insurance, dental insurance generally focuses on preventive care. This is because insurance companies have realized that everyone saves money if dental health issues are caught and treated while they are still small. Thus, scheduling two checkups and cleanings per year is one of the best ways to take advantage of your insurance benefits. And of course, if there are any additional treatments you'll need, it's best to schedule them before the end of the year.
Now is the time to take inventory of your dental plan to see what benefits are left over. Afterwards, call your cosmetic dentist in The Colony to discuss services that would help you. By using your dental insurance benefits while you still have them, you'll take care of your bank account while also taking care of your smile.
About the Author
Dr. Austin Amos graduated Cum Laude from Austin College in Sherman, and he received his Doctor of Dental Surgery degree from the University of Texas School of Dentistry in Houston. He has made a point to keep his practice, Ridgepointe Dental, up to date with the current techniques and technology. To schedule an appointment or ask an insurance question, visit his website or call (972) 625-4746.