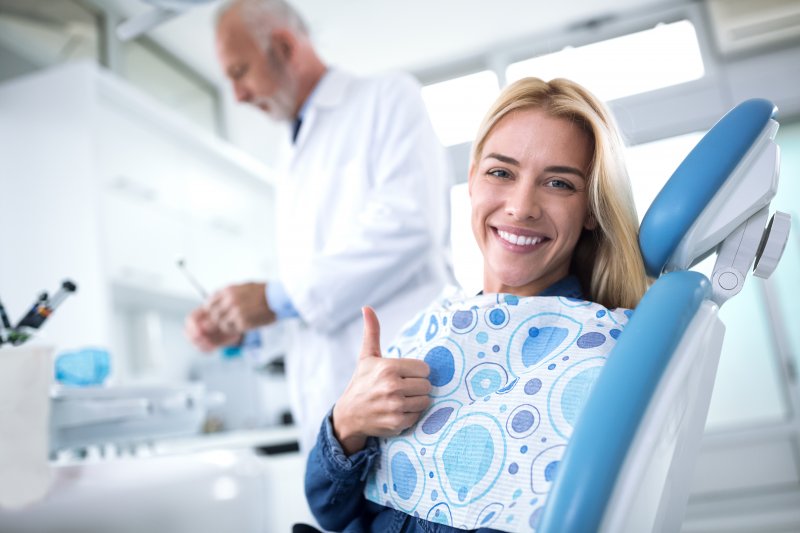 Did you know that roughly 15% of Americans avoid critical dental procedures, like root canal therapy, due to fear? So, if the sheer thought of needing one sends a bead of sweat down your spine, you're certainly not alone. Fortunately, you can keep your teeth in pristine condition by utilizing your dental insurance coverage and the below tips from a dentist in The Colony!
How Routine Appointments Help Prevent Root Canals
All too often, patients view their routine visits as simply a quick check for cavities. However, they serve a much bigger role in the condition of your oral health. In fact, your biannual appointments can remove stubborn plaque and tartar, clean the hard-to-reach areas of your mouth, and catch decay in the early stages. Plus, most dental plans cover the cost of your bi-yearly appointments entirely! So, attending your professional checkups and cleanings is an obvious choice for your teeth and your wallet.
7 Tips for Avoiding Root Canal Therapy
Your dentist is your oral health's greatest ally. However, your role in the condition of your teeth and gums is just as important. With this in mind, make sure to implement the below best practices:
Brush your teeth twice a day with a soft-bristled toothbrush
Floss daily
Use mouthwash regularly
Avoid sugary and acidic foods that can harm your enamel
Be careful when eating hard foods, like seeds and nuts
Don't engage in poor dental habits, like opening items with your mouth and biting your nails
Visit your dentist every six months
Remember, Your Dental Insurance Benefits May Reset in January
Although the fine print on dental plans varies, they typically have one thing in common: they reset in January. That means that you have until December 31st to utilize your second preventive visit of the year. Otherwise, your unused coverage will become wasted dollars when the clock strikes midnight. So, if you haven't already, make sure to schedule an appointment with your dentist to utilize your coverage and avoid needing a root canal in the new year.
About the Author
Since earning his Doctor of Dental Surgery from the University of Texas School of Dentistry in Houston, Dr. Austin Amos has used his advanced training and clinical expertise to help countless patients achieve pristine oral health. He firmly believes that prevention is key when it comes to the health of your teeth and gums, which is why he offers an array of preventive services, from professional cleanings and dental sealants to fluoride treatments. If you're overdue for your biannual appointment, visit his website or give him a call at 972-625-4746.