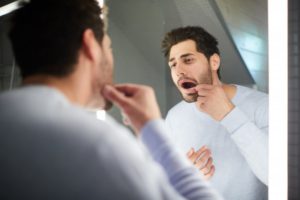 Losing your baby teeth is a rite of passage when you're a kid. But by the time your teeth are all finished growing in, you want them to stay firmly in place. Unfortunately, permanent teeth can still come loose, whether it's due to poor oral hygiene, infections, or injuries. If you have a loose tooth as an adult, it can certainly feel scary. You need to take the right precautions to ensure you don't lose your tooth. Here is how you can handle the situation until you reach your dentist's office.
Schedule an Emergency Dental Appointment
First things first, you should call your emergency dentist in The Colony and let them know what's going on. Their team understands how urgent a loose adult tooth is, and will do their utmost to book an emergency appointment for you. The sooner you can see your dentist, the more likely it is that your tooth can be saved.
You might be tempted to visit the nearest emergency room, especially if your loose tooth was the result of an injury. However, a loose permanent tooth is considered a dental emergency. Most hospitals are not equipped to deal with specific dental problems like reimplanting a loose or knocked-out tooth. That's why you're better off heading to your dentist's office right away.
Keep Your Tooth in Place – and Do NOT Play with It!
Resisting the temptation to wiggle your tooth with your tongue may be difficult, but playing with the tooth will only worsen your situation. Even if you think the tooth will have to be pulled anyway, do NOT attempt to do so yourself. Not only will it likely be painful, but improper tooth extractions can increase the risk of infection.
Avoid Chewy, Sticky, and Crunchy Foods
It's best to avoid eating at all until you can visit your dentist, but if you must, avoid foods that could further damage or loosen the tooth. Also, chew on the other side of your mouth as much as possible.
Keep Your Mouth Clean – but Don't Brush or Floss
You want to keep the area clean, but brushing the tooth could loosen it further. Instead, gently rinse your mouth with warm saltwater. This will reduce bacterial buildup that could lead to infection.
Whether your tooth came loose because of decay, gum disease, or physical trauma, one thing remains the same – you need to seek treatment as quickly as possible. Calling your emergency dentist right away and following the other tips in this post can greatly increase the chances that your tooth can be saved.
About the Author
Dr. Austin Amos is a general and emergency dentist in The Colony, TX who earned his Doctor of Dental Surgery degree from the University of Texas School of Dentistry in Houston. At Ridgepointe Dental, he is able to handle a variety of dental emergencies, including loose teeth. His team can often schedule an emergency appointment for you on the same day. For fast emergency dental care, visit Dr. Amos's website or call his office at 972-625-4746.