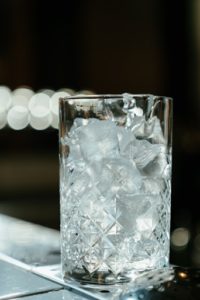 If you have a habit of sneaking into the freezer for an ice cube or chewing on those left in your cup, you likely don't think twice about it. Although it may not seem concerning, your ice-chomping tendencies might land you in a dental chair. Chewing on ice can cause significant and permanent damage to your teeth. If you're struggling to kick the addiction, here are a few alternatives you can try to protect your smile.
Chewing Ice is Bad for Your Teeth
Your enamel is the hardest substance in your body. It is durable, allowing you to bite and chew a variety of foods to maintain a balanced diet. The hard outer surface of your tooth also protects the softer underlying layers called the dentin and pulp. Although your enamel is strong, it isn't indestructible. Not to mention, it can't regenerate. Once it is damaged or eroded, it's gone for good.
Unfortunately, chewing on ice can wear down your enamel, increasing your risk of cavities. As your enamel weakens, you can develop sensitivity to hot or cold temperatures, which can lead to sudden pain if you continue with your habit. In some cases, your ice tendencies can result in an unexpected dental emergency, like a broken tooth. If you have any existing dental work, like fillings, crowns, or veneers, they can fail over time because they can't withstand the force of crunching ice.
Alternatives to Chewing on Ice
Let's face it, breaking any habit isn't easy and takes time. You'll need self-motivation to stay focused on your goal – a healthy, beautiful smile. If you need help resisting the urge to chew on ice, here are a few tips to try:
Skip the Ice: Remove the temptation by leaving ice out of your beverages.
Allow It to Melt: Instead of chewing the ice, try to let it melt in your mouth. Not only will it last longer, but you'll also preserve your smile.
Switch to Slushies: Shaved ice and slushies are excellent alternatives to regular ice cubes. They are far less damaging; however, be sure any flavored slushies are sugar-free.
Chew Sugarless Gum: Completely change your habit by chewing sugarless gum instead of ice. You'll avoid dental emergencies while improving your oral health. Chewing gum is proven to increase saliva production to keep your teeth and gums clean between brushing and flossing.
Address the Cause: Sometimes the compulsion is caused by an untreated issue, like a nutritional deficiency or dry mouth.
Although chewing ice is a common habit, don't let your smile become the next victim. Your dentist can safeguard your smile to ensure your teeth serve you for a lifetime.
About Dr. Austin Amos
Dr. Amos earned his dental degree at the University of Texas School of Dentistry before continuing his training in advanced dental techniques and technologies. He is a member of the American Dental Association and the Texas Dental Association. If you have a dental emergency, don't wait. Contact our office today for an appointment.