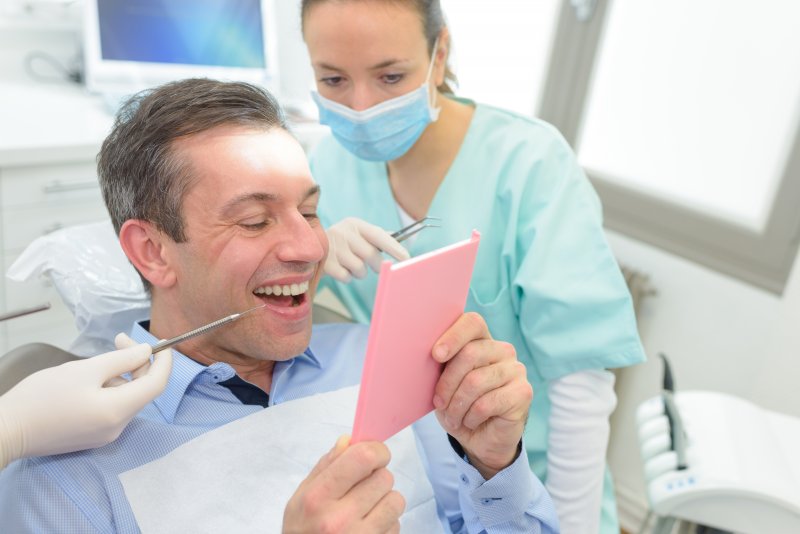 At your last routine checkup, did your dentist say you needed a dental crown? If you've never gotten one before, you might be wondering whether the procedure will hurt. Although it might seem like an unfamiliar and painful process, that's actually not the case at all. In fact, it's much more comfortable than people think! Read along to learn what you can expect from getting a dental crown in The Colony.
Why Do Dentists Recommend Dental Crowns?
If you have a severely damaged or decayed tooth, your dentist may recommend getting a dental crown. It's designed to help extend the life of your tooth for many years by restoring its size, shape, and function. A crown is usually the best treatment option when a tooth's structure is compromised, offering protection to prevent further damage.
The Dental Crown Procedure
The good news is the dental crown procedure usually happens over the course of two appointments. Let's take a closer look at how the process is broken down.
Preparation Visit
At this first appointment, your dentist will examine your tooth and prepare it for the crown. This visit will be longer than your second one because it involves numbing the tooth in question, filing it down, removing damaged areas, and taking an impression for the lab. Since your tooth will be completely numb with a local anesthetic, you won't feel a thing during the preparation!
Final Placement
Once your dental crown is ready, you will return to the clinic and have it permanently cemented in place. Although this step shouldn't cause significant discomfort, your dentist may use a numbing agent to ensure you're as comfortable as possible.
What Should You Expect During Recovery?
Since you'll mostly be dealing with irritation, tenderness, and inflammation following the procedure, the recovery process should not take long at all. Any discomfort you feel should resolve within just a few days. To alleviate mild sensitivity, you can take over-the-counter painkillers as needed. If you're experiencing a significant amount of pain or your bite does not feel comfortable after a few days, contact your dentist so they can examine it and make necessary adjustments.
What Happens If You Choose Not to Get a Dental Crown?
It's never a good idea to put off a dental crown procedure, especially if your dentist said you needed one. If you do, you risk exposing your damaged or decayed tooth to harmful bacteria, causing even more damage, and developing sores and irritation in your mouth. Plus, choosing not to get a dental crown you need can lead to more complex and expensive treatments down the line, such as a root canal or extraction.
As you can see, the dental crown procedure might sound daunting, but it certainly does not have to be that way. With the help of your dentist, the process will be much more painless than you think!
About the Author
Dr. Austin Amos is passionate about helping his patients achieve and maintain their absolute best smiles. He earned his Doctor of Dental Surgery from the University of Texas School of Dentistry in Houston. Since graduating, Dr. Amos has attended numerous hours of continuing education courses to grow and refine his skill set. If you're concerned about the dental crown procedure, he and the team at Ridgepointe Dental will make sure your experience is as comfortable as possible. To schedule an appointment, visit our website or call (972) 625-4746.