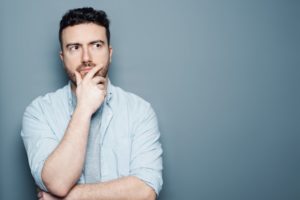 This week looked like it was taking a turn for the worst, but that bad toothache you had seemed to disappear a few minutes ago. Thank goodness, you can go on about your business because everything is fine, right? Not so fast. Toothaches happen because something is wrong in your mouth, so when the pain suddenly fades away it's actually not a positive sign. Keep reading to learn from your emergency dentist in The Colony when you need to have an exam as soon as possible.
How Could My Tooth Pain Just Disappear?
Toothaches can be a result of sensitivity, a cavity, periodontal disease, or an infection. When cavities work their way to the center of the tooth or there is another means of passage like a crack, bacteria have a direct route. When bacteria reach the center of your tooth, this can be excruciatingly painful. However, after some time the nerve will die because of the infection, causing the pain to subside. Even though you aren't hurting anymore, your tooth is still at risk!
What Should I Do After a Toothache Goes Away on Its Own?
Once the nerves at the center of the tooth have been killed, this is a sign for you to see an emergency dentist as soon as possible. If you don't get treatment quickly, you will likely lose the tooth. This is still just the beginning. The infection will not necessarily stop at your tooth. It can spread to other areas of the mouth and even reach the bone that supports your teeth. This development can become life-threatening if given time to spread to vital organs elsewhere in the body. The sooner you get treatment, the less time the infection has to spread, and they may even be able to save your tooth.
How Does a Dentist Treat an Infected Tooth?
If your tooth is beyond repair, it may need to be extracted by your emergency dentist. However, proactively seeking help on your part may allow it to be saved with a root canal. Even though they have a bad rep for being painful, with modern dental techniques and anesthetics, root canals are generally no worse than getting a deep filling. During this treatment, the tooth will have the infected pulp at its center removed before it is cleaned out and sealed. A crown may be placed over the tooth as well to prevent it from further damage.
As with other parts of your body where pain seems to disappear, there may be a natural inclination for you to think everything is fine. But now that you've learned more on the topic, you know that a dental exam is crucial to prevent serious issues later on.
About the Author
Dr. Austin Amos earned his dental doctorate from the University of Texas School of Dentistry in Houston. He's a member of the American Dental Association and the Academy of General Dentistry. If you ever need the services of an emergency dentist due to a toothache or other issue, he offers nitrous oxide sedation to help you relax, plus dental insurance is welcome and flexible financing is available. You can schedule an appointment on his website or call (972) 625-4746.