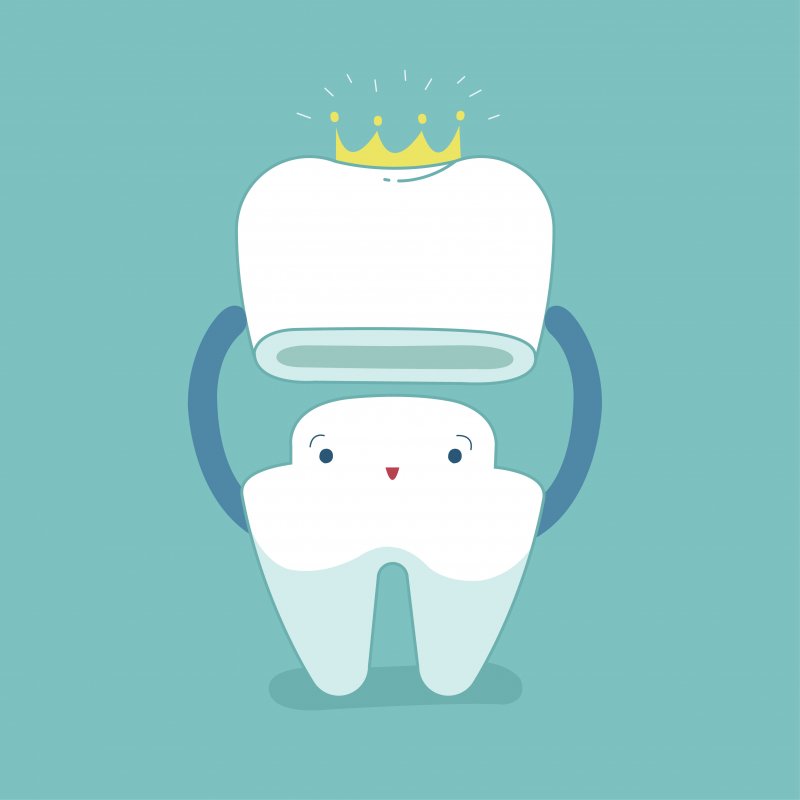 So, you've finally gotten the dental crown you've needed for a while. The tooth's cracks are hidden, your smile is improved, and you can finally put the placement process behind you. But what now? Where exactly do you go from here?
Your dentist in The Colony has the answer! Read on to learn three things you should do after your tooth gets its crown.
Wait for the Anesthetic to Wear Off
It's possible —even likely — that your dentist used a local anesthetic during the dental crown procedure. In that case, a numbing effect may remain for several hours after your appointment.
Don't drink hot liquids or chew hard foods while waiting for these effects to fade. Numbed patients who consume such things can burn or bite themselves due to not feeling heat or pain.
You may also notice some bruising and inflammation around the anesthetic injection site. These symptoms will away on their own after a few days.
Manage Pain, Discomfort, & Sensitivity
You'll probably experience pain or discomfort around the treated area after your crown is placed. Fortunately, this only lasts several days or weeks.
Dentists recommend several options to manage this soreness. Ibuprofen could reduce generic pain, and a topical analgesic gel would relieve gum sensitivity. A toothpaste for sensitive teeth would also be helpful.
If the discomfort continues beyond several weeks or is severe, you may need a dentist's advice. The same applies if your bite doesn't seem right several days post-treatment.
Practice Good Dietary & Oral Care
Once your permanent crown is placed and the anesthetic wears off, you should be able to eat any food as usual. Still, try to avoid sticky foods in the twenty-four hours after the procedure to help the crown cement to the abutment tooth. You can gradually introduce this fare as your confidence in the permanent crown grows.
To ensure that your treatment lasts a while:
Brush and floss daily to remove plaque from the crown.
Prevent crown damage or fracture by not chewing hard foods or objects.
Attend dental checkups for cleanings, X-rays, and exams
Every dental treatment includes both care and after-care. Remember and follow the steps above so you can adjust to your new crown smoothly.
About the Practice
Ridgepointe Dental has been based in The Colony, TX, for over thirty years. Currently led by Dr. Dustin Amos, their team is dedicated to giving happy and healthy smiles to the local community. They meet their patients' unique needs through dental treatments that span preventive, cosmetic, and restorative dentistry. They also ensure a comfortable visit with their homey office atmosphere. For more information or to book an appointment, they can be reached at their website or by phone at (972)-625-4746.