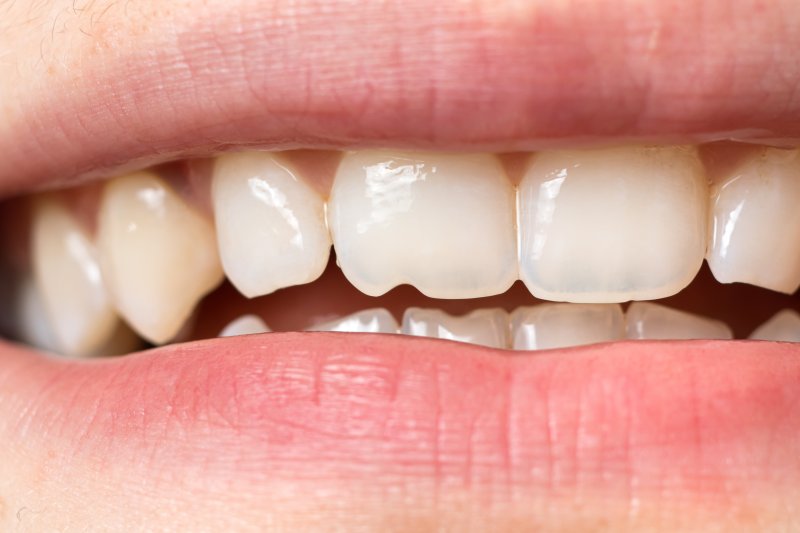 It's easy to panic when and if you experience a chipped tooth. After all, your injury can affect your appearance and health if left untreated. That said, letting fear get the better of you won't help the situation. Instead, it's important that you stay calm and follow the proper procedure to fix your pearly white. Luckily, your Colony dentist is here to explain the latter to you. Read on to learn four steps you should follow to treat your chipped tooth effectively.
Flush Your Mouth with Water
First things first: rinse your mouth with warm water. Doing so will keep the area clean and clear away any blood or dirt.
As an added benefit, a rinse could help the part of your tooth that broke off come away. Consequently, it'd keep you from swallowing that bit.
Stem any Bleeding
If your mouth trauma has led to bleeding, apply pressure to the area with a clean towel or gauze. This action will stem the blood flow and reduce your risk of swallowing excess blood. Be careful not to scrub or irritate the area, too, as that'll just cause pain or increase bleeding.
Call 911 or visit your nearest emergency room if the bleeding is excessive.
Reduce Your Pain
If possible, try to reduce your pain and discomfort before getting treatment.
For instance, apply a cold compress to the injured area. Since cool temperatures constrict blood vessels and slow blood flow, it'll minimize inflammation, numb the area, and stop the bleeding. If you don't have one, fill a ziplock bag with ice and wrap it with a towel before applying.
Take a common over-the-counter pain reliever as well. The latter would relieve not only pain but also reduce inflammation. As for what kind, some good choices are ibuprofen, aspirin, and naproxen.
Get Help from Your Dentist
Once the steps above are done, get professional treatment from your dentist at once. They'll work to prevent any dental problems that your chip could cause.
Some procedures they might recommend include:
Dental Bonding – If your chip is small, it can be treated quickly and affordably with dental bonding.
Porcelain Veneers – Larger chips, meanwhile, may need a veneer. This porcelain layer would cover the affected tooth, letting it match the size, shape, and shade of your surrounding teeth.
A chipped tooth might seem like the end of the world, but it really isn't. By following the steps above, your smile will get restored in no time!
About the Practice
Ridgepointe Dental is based in The Colony, TX. As led by Dr. Austin Amos, the practice offers a wide array of services perfect for the whole family. To that end, its staff can perform preventive, cosmetic, and restorative dental treatments, including emergency dentistry. If necessary, they can even give patients dental sedation and orthodontic work. For more information or to book an appointment, visit their website or call by phone at (972)-625-4746.