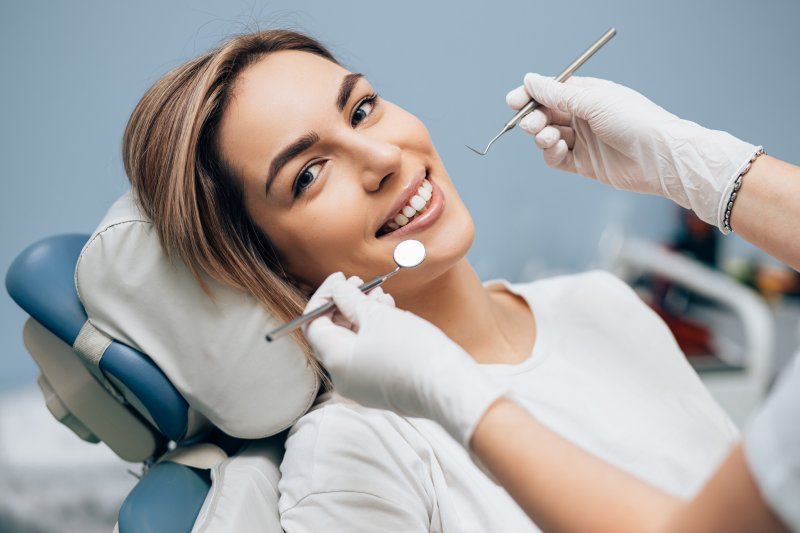 If you're considering cosmetic dental treatment, you probably want something cost-effective. After all, an expensive procedure with minor results wouldn't be a wise investment. That said, your best bet may be to get cosmetic bonding from your local practice. Compared to other procedures, this service effectively fixes various dental issues. If you're still on the fence, though, your Colony dentist is here to help. Read on to learn three common dental problems that can be treated with cosmetic resin bonding.
First Off: What's Cosmetic Bonding?
Cosmetic bonding is a dental treatment that applies composite resin to your enamel. It does so to hide tooth flaws from view, thus improving the looks of your smile.
The bonding process itself is straightforward. The dentist starts the procedure by etching the enamel surface of your teeth. From there, they'll coat the area with a conditioning material to ensure the bonding cement sticks. The dentist will then apply the resin, mold it into shape, and expose it to a special light. They'll finish the treatment by polishing and buffing the bond to give it a natural shine.
What Can Cosmetic Bonding Fix?
Given the features described above, cosmetic bonding can treat a wide variety of dental problems. The most common of these include:
Tooth Decay
If you have a decayed or damaged tooth for some reason, dental bonding can fix it. Not only will the tooth-colored resin cover unsightly areas, but it'll also directly bond to your tooth and thus provide strength and durability.
Tooth Stains
Not all tooth stains can be removed with professional whitening. Thankfully, cosmetic bonding can hide these marks underneath its resin. The result is a whitened smile that lets your pearly whites really live up to their nickname.
Tooth Chips
Cosmetic bonding is also good at filling in the small spaces left by tooth chips or fractures. In other words, it can make teeth look nice and smooth again. However, keep in mind that it works best only for small chips. Larger ones are best treated with alternatives like veneers or crowns.
Cosmetic bonding can solve all the issues above at a highly-affordable price. Since that's the case, discussing treatment with your local dentist would be a good idea.
About the Practice
Ridgepointe Dental is based in The Colony, TX. As led by Dr. Austin Amos, its staff attempts to give patients of all ages gorgeous smiles. That said, the team provides preventive, cosmetic, and restorative dental treatments, even including emergency dentistry. The practice is also a qualified provider of Invisalign, the MTM Clear Aligner System, and Six Month Smiles. For more information or to book an appointment, visit their website or call by phone at (972)-625-4746.