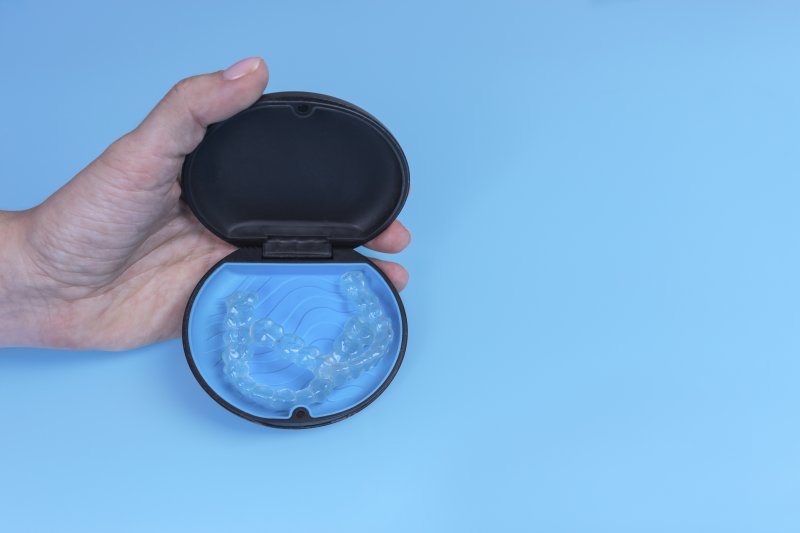 Now that cold and flu season is nearly here, you may already be stocked up on disinfecting wipes, hand sanitizers, and other disinfecting tools to keep yourself from falling under the weather. If you have Invisalign, you will need to be especially careful when you're handling your aligners so that you don't get sick. Read on to learn some tips that can help you continue on a path toward a straighter smile without worrying about becoming ill.
Keep Your Hands Clean
This may seem like an obvious step to take but washing your hands frequently throughout the day can help to prevent illnesses. Before you take your aligners out and put them back in, remember to always wash your hands with antibacterial soap. This way, you can keep yourself from needing to spend a week in bed thanks to a virus.
Clean Your Workspace
Did you know that the average desk is covered in up to 400 times more germs than most toilet seats? Gross! You definitely don't want to be touching a dirty desk before handing the aligners that you're putting in your mouth. Just think about all of the other surfaces that you are touching throughout the day, imagine all the germs that are on the screen of your smartphone. Remember to disinfect your desk and other areas that you touch frequently so you aren't picking up and transferring germs to your clear aligners and into your mouth.
Sanitize Your Aligners
You want to keep bacteria and viruses from making a home on your aligners as much as possible, so it's a good idea to run your case through the dishwasher or handwash it thoroughly. This is where saliva and moisture collect so it's the perfect place for bacteria to thrive. When you brush your teeth, give your aligners a quick brush too. You should also soak your aligners once a day to keep them fresh.
Stay Hydrated
Now that the weather is getting colder, you may have already noticed that your mouth has been dryer than usual. If you aren't producing enough saliva, the harmful bacteria in your mouth will not be washed away. By drinking plenty of water, you can keep this from occurring.
During the colder months of the year, don't forget to take extra steps to keep your smile and body healthy! By using the tip listed above, you can ward off illnesses as you work toward a straighter smile!
About the Author
Dr. Austin Amos earned his Doctor of Dental Surgery degree from the University of Texas School of Dentistry in Houston and is committed to continuing education to keep his knowledge and skills sharp. Currently, he is a proud member of the American Dental Association, the Texas Dental Association, the Academy of General Dentists, and the Seattle Study Club. For more information or to schedule an appointment at his office in The Colony, visit his website or call (972) 625-4746.