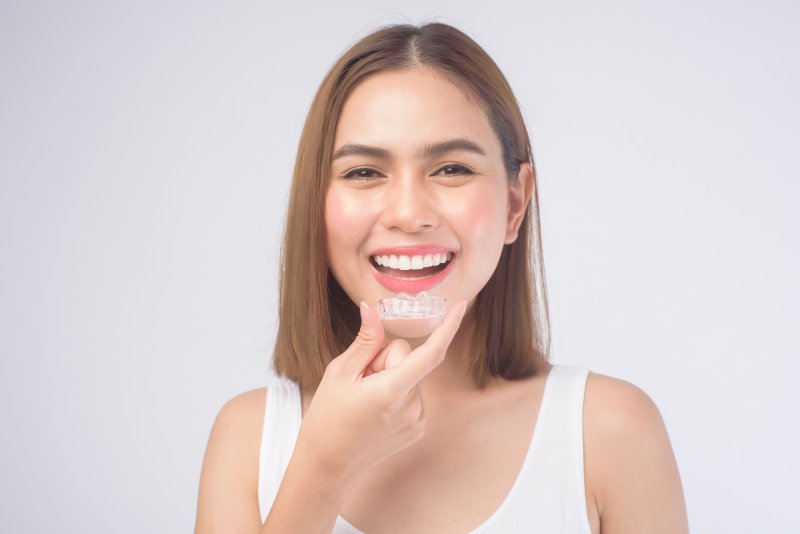 Have you always wanted straight teeth without the hassle of traditional braces? There's an easier way to get the smile you've always wanted: Invisalign! These clear aligners are a simple, more comfortable solution to crooked or misaligned teeth than having metal brackets and wires in your mouth for over a year. If you've finally got some time on your hands, it's better to start now than later! Here's why it's time to get your summer smile with Invisalign!
You've Got Time on Your Hands
Summer is a time for relaxation and fun. The kids are out of school, and you've likely got some vacation hours saved up from work. A more flexible schedule means you have a lot more time to make all the annual doctor's appointments for the family. Add a trip to the dentist to that list and you can have your dream smile by this time next year!
Invisalign has a slight adjustment period to get used to the pressure it will put on your teeth. You'll also need to visit your dentist for routine checkups every six weeks to make sure you're not having any issues with your aligners and to get your next set. However, the time commitment for Invisalign is far less than that of traditional braces. Your days off are the perfect window to start!
Feel Confident in Your Summer Selfies
Summer is the perfect time to travel and hang out with friends and family. A picture is worth a thousand words, so capturing these memories can last you a lifetime! Invisalign is a subtle way you can straighten your teeth without the visible metal look and uncomfortable prongs, wires, and brackets of traditional braces – it's in the name! These invisible aligners won't detract from showing off your pearly whites in every photo.
Eat Whatever You Want!
Invisalign allows you to eat with no food restrictions. Traditional braces mean saying goodbye to your favorite sugary, sticky, and hard foods. You might spend a lot of your summer in and out of movie theatres or want to snack on your favorite candies, and with Invisalign, you can eat popcorn and hard candies as you normally would.
This is because, unlike braces, Invisalign is easily removable. You should be removing your Invisalign before eating, so it doesn't pose any issues to your normal diet.
Make sure you clean your Invisalign and brush your teeth thoroughly before putting your aligners back on so you can avoid oral health issues like tooth decay from trapped food debris.
Getting Invisalign during the summer means your kids can get adjusted to their new aligners before school starts and have a seamless transition into the new semester. In a year, you'll have your dream smile out on display in all your vacation photos.
About the Author
Ridgepointe Dental has a rich history of over 30 years of dedication to the smiles of The Colony area. Dr. Austin Amos is experienced in getting patients straight teeth without a mouthful of metal braces. His practice offers Invisalign, MTM Clear Aligners, or Six Month Smiles to help you achieve your dream smile in a discreet way. If you're ready to start your orthodontics journey, you can contact Dr. Amos through his website or by phone at (972) 625-4746.