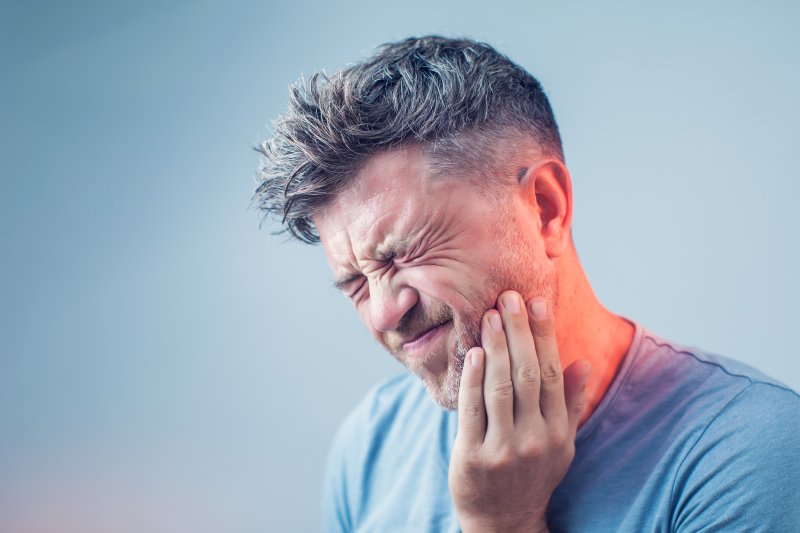 Gum disease starts with inflammation of the gums called gingivitis, causing them to swell, bleed, and take on a fiery red color. If left untreated, it can lead to a worse infection called periodontitis, which can cause bad breath, tooth loss, and erosion of the jawbone. While your dentist is well-equipped to stop gum disease in its tracks and teach you ways to avoid it in the future, knowing a little bit more about it now might help you decide to take some appropriate precautions. In the spirit of Gum Care Month this September, here are some interesting facts about periodontitis so that you can better protect your smile from its negative consequences.
Gum Disease Gets Around
When people think of contagious illnesses, they don't typically think of gum disease. However, periodontitis can be spread to other people under the right conditions. Kissing your partner, sharing a drink with someone, or even giving or receiving mouth-to-mouth resuscitation could all end with you contracting gum disease. Perhaps even stranger, many doctors recommend that pregnant women have regular dental exams and cleanings because periodontitis can be passed on to an unborn child. Gum disease can also cause complications in the later stages of pregnancy or during labor.
Periodontitis Can Reach Beyond the Gums
Untreated gum disease can grant infectious bacteria access to the circulatory system, allowing them to cause secondary infections in other tissues throughout the body such as sepsis or respiratory disease. Periodontitis is also known to stress the cardiovascular system, putting those suffering from it at higher risks for heart disease and heart attacks. In its later stages, periodontitis can affect blood sugar levels, potentially causing or exacerbating diabetes. Since diabetes puts someone at greater risk of developing gum disease, dealing with the two of them together can become a vicious cycle.
Periodontitis Is Perfectly Preventable
If you're reading this and saying, "Well this all sounds horrible. How can I keep it from happening to me?" then you'll be happy to know that proper oral hygiene, regular dental visits, and eating right can provide a multi-layered shield to protect you from gum disease. You should see your dentist twice a year or more if they recommend it. Consuming dairy products can provide the essential minerals your teeth need, and eating crunchy fruits and vegetables can help safely scrape the plaque from them. A proper daily oral hygiene regimen includes:
Using dental floss; this habit clears out the spaces between your teeth that your brush cannot reach, making it crucial in the ongoing battle against gum disease.
Rinsing with antibacterial mouthwash to supplement your brushing and flossing.
Brushing with a soft-bristled toothbrush at least twice every day while waiting at least thirty minutes after eating.
Gum disease is uncomfortable, to say the least, but knowing what it is and how to prevent it can help you avoid it or get the care you need. During Gum Care Month this September, make sure that you're taking good care of your teeth and gums so they can reward you with a lifetime of fewer health issues coupled with a dazzling smile.
About the Author
Dr. Austin Amos earned his Doctor of Dental Surgery from the University of Texas School of Dentistry in Houston and stays up to date with advances in dentistry through continuing education classes. He is a member of the American Dental Association, the Academy of General Dentists, and the Seattle Study Club. His office in the Colony, TX provides general, preventive, cosmetic, and emergency dentistry in addition to gum disease treatments. If you're worried about gum disease or just want to know more about it, contact his office online or dial (972) 625-4746.