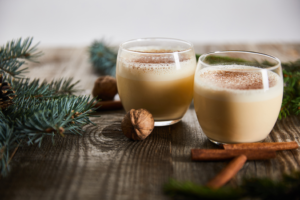 The holiday season brings happiness, festivities, and of course, an abundance of delicious foods! But for those with dentures, indulging in certain holiday foods and drinks may require some special consideration—or might need to be ruled out altogether. Dentures demand special care to ensure comfort, longevity, and that your smile looks and functions its best. Continue reading below to learn more about a few of the festive foods and drinks you should be mindful of this season, in order to preserve your new smile.
1. Tough Meats
Traditional holiday feasts often feature roasted meats—turkey, ham, chicken, duck, or sometimes, the bizarre combination of any number of those. That said, many cuts can be difficult to chew with dentures, and if there's anything with bone shards, they have the potential to harm your dentures and soft oral tissues alike. Be cautious with overly fibrous or hard meats and consider cutting them up into small, bite-sized pieces—or opt for more tender cuts entirely.
2. Hard Nuts & Popcorn
While nuts and popcorn are popular holiday snacks and often the go-to option for watching a Christmas or Thanksgiving movie at home, they pose a potential hazard for denture wearers. The hardness and small, sharp morsels can be challenging for dentures to handle, risking both fracture and dislodgment.
3. Carbonated Drinks
It's well-known that carbonated drinks like soda are bad for your teeth due to the high amount of sugar, but the carbonation poses a problem as well. Carbon dioxide is used during the carbonation process, and when you ingest this ingredient, your saliva converts it into a type of acid that's unfortunately harmful to your teeth and gums. The carbonation can also create an unsettling sensation and increase the likelihood of denture movement.
4. Eggnog
Eggnog is one of the most iconic holiday treats around, but unfortunately, all of the cream and sugar (and sometimes alcohol) found in it are a recipe for tooth decay and gum disease. Alcohol dehydrates you, so your salivary glands don't produce as much saliva as needed to sufficiently protect you from cavities. And the thick blend of cream and sugar clings to your teeth and dentures alike, feeding bacteria and paving the way for all kinds of issues that'll dampen your holiday spirit!
About the Practice
The talented team at Ridgepoint Dental has served patients and families in The Colony, TX for several years. The practice is thrilled to offer a wide range of preventive, cosmetic, and restorative services, including various types of dentures for patients who need to rebuild their smile. If you have any questions about the blog or you'd like to arrange an appointment for you or a loved one to see if dentures are right for you, feel free to contact the practice through their website or by phone for assistance. Telephone: (972) 625-4746.