Cost of Dental Emergencies – The Colony, TX
Finding Effective Care That's Affordable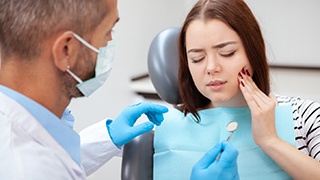 When you first lose a permanent tooth or feel the pain that a toothache can bring, you might be so focused on getting it treated that you might not think about the cost until you get in touch with Ridgepointe Dental. You should never let questions of affordability stop you from getting urgent dental care; after all, a healthy smile full of natural, fully functioning teeth is priceless! Dr. Amos and the rest of our staff will do everything they can to alleviate the stress of paying for emergency care, whether that means working with your insurance company or helping you apply for third party financing. Get in touch with us to learn more about what your financial options are if the worst comes to pass.
Factors That Affect the Cost of Emergency Care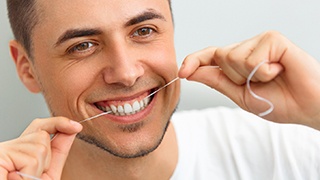 Unlike traditional checkups and cleanings, there is no one flat price for dental emergencies. That is because every case is different, and each patient will have different factors to think about. The location of the dental office can play a role as the cost of treatment will vary alongside the cost of living. The type of treatment required matters as well. Not only are some treatments more costly than others, but insurance will offer different levels of coverage for specific services; a simple procedure such as a filling, for example, might receive different coverage than root canal therapy. It goes without saying that having dental insurance in and of itself will go a long way towards reducing your out-of-pocket costs, although you need to be aware of the benefits offered by your specific plan.
Your Financial Options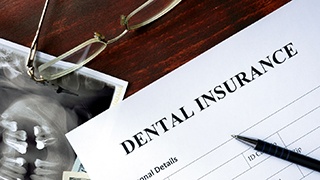 At Ridgepointe Dental, we process and fill claims for patients who have all kinds of PPO dental insurance plans. We'll help you find ways to get the most out of your coverage and minimize your out-of-pocket costs. We are currently in-network with a number of insurance plans (including Delta Dental), but out-of-network plans are accepted as well; if you call our team with your insurance information, they can let you know what kind of benefits you can expect at our practice under your current plan.
Of course, you may not have any insurance at all. If that's the case, we can help you apply for CareCredit instead. It's a third-party financier that allows you to choose a payment plan that fits your budget. You can pay for your treatment in monthly installments with little to know interests.
Don't Forget to Schedule a Consultation!
You won't be able to make a reasonable estimate of the cost of your emergency dental care until you've had an examination from Dr. Amos and the rest of our Ridgepointe Dental team. Once we have an idea of how severe the problem is, we can figure out what kind of services you need and whether insurance will help cover them. You can count on us to go above and beyond to bring you the care you need while making sure that the process is as stress-free for you as possible.