Delta Dental Insurance Coverage
The dentist and team at Ridgepointe Dental always go above and beyond to create a completely stress free dentistry experience. We know that, for many patients, the cost of dental care can cause a lot of anxiety. In fact, the main reason people avoid visiting the dentist is that they're worried about the price of dental care. At Ridgepointe Dental, we offer affordable dentistry services, clarity in pricing, and our experienced team will process and file PPO dental insurance claims to maximize your coverage. To ensure our patients receive the maximum coverage for their dental care, we are also in-network with a number of insurance plans, including Delta Dental.
Your Delta Dental Policy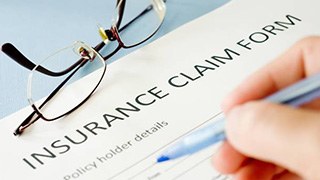 Before we begin any treatment plan, our knowledgeable dentistry team will walk you through every step of the process carefully outlining the cost and how your Delta Dental Plan will come into play. Every patient's insurance policy represents a personal agreement between an individual and Delta Dental. Patients and/or their employers can often elect coverage to meet their unique needs. While every patient's plan will be unique, most Delta Dental patients can expect to receive the following coverage:
Preventive dentistry – 80 to 100% covered
Restorative dentistry – 50 to 80% covered
Orthodontics – 25 to 75% covered (when elected)
Cosmetic dentistry and other services – not typically covered by dental insurance plans
In-Network Coverage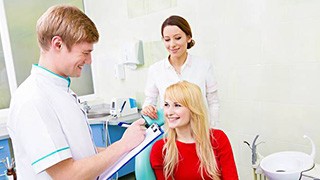 As an in-network dental insurance provider for Delta Dental plans, we have agreed to charge the fees for service outlined by the insurer. That means you will only be responsible for paying the out of pocket percentage of your plan's treatment costs. Out of network dentists may charge fees higher than those outlined by Delta Dental, but you will need to pay the difference in price as well as your out of pocket treatment costs. While these differences in price are typically minimal, visiting an in-network dentist ensures you'll avoid paying any additional out of pocket fees.
Maximize Your Insurance with Preventive Care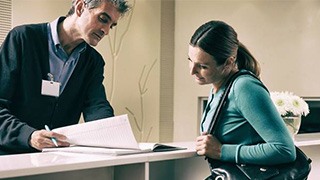 The Ridgepointe Dental team focuses every patient's personalized treatment plan on prevention. We work to help patients achieve and maintain the optimal level of oral health and keep their beautiful smiles for life. Partnering with our team to prevent oral health concerns is also the best way to maximize your dental insurance coverage. You will receive the highest percentage of insurance coverage for preventive care from your Delta Dental plan. These six month dental checkups are the key to keeping your smile healthy and avoiding the need for more advanced dental treatments. That means visiting the dentist for biannual dental checkups will maximize your benefits and significantly reduce your risk for more advanced treatments that receive less coverage through your dental insurance plan. If you have questions about your Delta Dental plan or want to schedule an appointment with our dental team in The Colony, call our friendly team today. We look forward to helping you achieve your healthiest, most beautiful smile.