The Colony Dental Implant Costs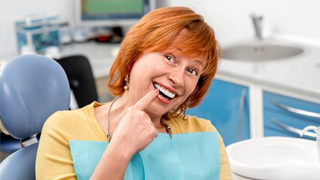 In the past, replacing missing teeth meant only restoring those parts of the smile visible above the gum line. While these traditional tooth replacement options restore the appearance of your smile and offer some repaired dental function, they are missing one important thing that completes your smile – the tooth roots. Dental Implants allow us to replace the lost roots of teeth as well as the visible portions of teeth, recreating a more natural looking, feeling, and functioning smile that lasts for decades with proper care. Unfortunately, for many of our patients, worrying over The Colony dental implant costs prevents them from moving forward with this quality treatment. If you're considering dental implants, call Ridgepointe Dental to schedule a treatment consultation. We'll walk you through the costs associated with your dentistry services and help you fit the price of these beneficial dental care solutions into your budget.
The Price of Dental Implants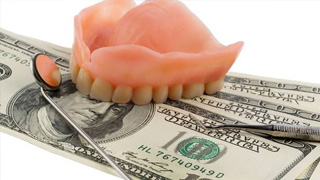 The largest portion of the cost of implant supported tooth replacement is the price of the implant posts themselves. Depending on the size, type, and material, your implant post can cost anywhere from $500 to $3000 (higher in some rare cases). That's before the implant is even placed or restored. For those patients who need multiple implants, the price usually diminishes for each additional implant, and as long as you have your implants placed on the same day, surgical costs are only slightly higher for one implant or several.
Variables that Affect the Price of Implant Tooth Replacement
In addition to the price of your dental implants and the surgical placement, there are a number of other factors that impact the cost of treatment, including: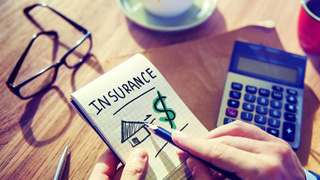 Tooth extractions – prior to tooth replacement, we may need to remove one or more damaged teeth
Bone and tissue grafts – to improve your chances for successful dental implant placement, a bone or soft tissue graft may be necessary
Dental sedation – to stay comfortable throughout your implant placement, tooth extractions, and grafting procedures, you may want to receive sedation
Replacement teeth – your crown, bridge, partial, or full denture will also impact the price of your treatment
Making Your Dental Implant Tooth Replacement Plan Affordable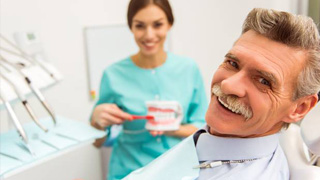 In order to help patients cover the cost of their implant supported tooth replacement plans, we only ask for the cost of specific treatments on the day that they're provided. Since the entire implant process is completed over the course several months, this allows patients the opportunity to spread the cost of treatment out. We will also work with your dental insurance provider to maximize any available coverage. Most providers don't cover dental implant posts, but other parts of your treatment plan like tooth extractions and replacement teeth should be covered. Because the bulk of the cost of your treatment is the dental implant posts and their placement, many patients use CareCredit financing for this portion of treatment. CareCredit offers low and no interest financing plans, allowing patients to pay for this advanced treatment in small monthly installments without worrying about hefty credit card fees.