Advanced Dental Implant Procedure – The Colony, TX
An Alternative Way to Restore Your Smile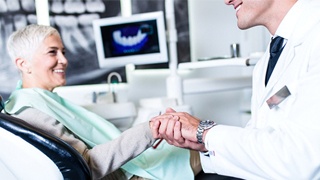 Being told you can't receive dental implants in The Colony can be disheartening. Fortunately, there are dental professionals available who believe in an alternative way to help patients achieve a fully restored smile. At Ridgepointe Dental, Dr. Amos and our team of professionals will conduct either a bone graft or sinus lift to ensure you have the necessary bone strength to support dental implants. Whether you're in need of a single tooth implant, an implant bridge, or implant-retained dentures, you can have the confidence and improved appearance you deserve. To schedule an appointment, call our office today!
Bone Grafting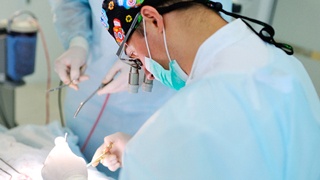 If you've learned that your lower jawbone isn't strong enough to hold up an implant, there's no need to worry. Dr. Amos can perform a bone grafting procedure, which will give your jawbone the additional support it needs. He will start by making an incision in the gum line to expose the appropriate area. Placing bone minerals into the necessary space, he will stitch up the gums and send you home to heal.
Sinus Lifts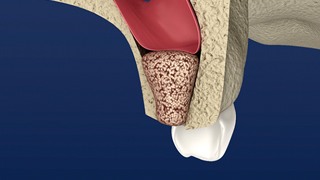 Just like the lower jaw can pose a problem if too weak, so can the upper jaw. The maxillary sinuses are located immediately behind your cheeks and above your upper teeth. When a tooth is removed, the bone is left weak, creating a problem for individuals looking to replace a tooth. By having a sinus lift, your dentist in The Colony can help the bone grow into the floor of your sinuses by filling the area with bone minerals. The same amount of healing time will be necessary in order to achieve proper results.