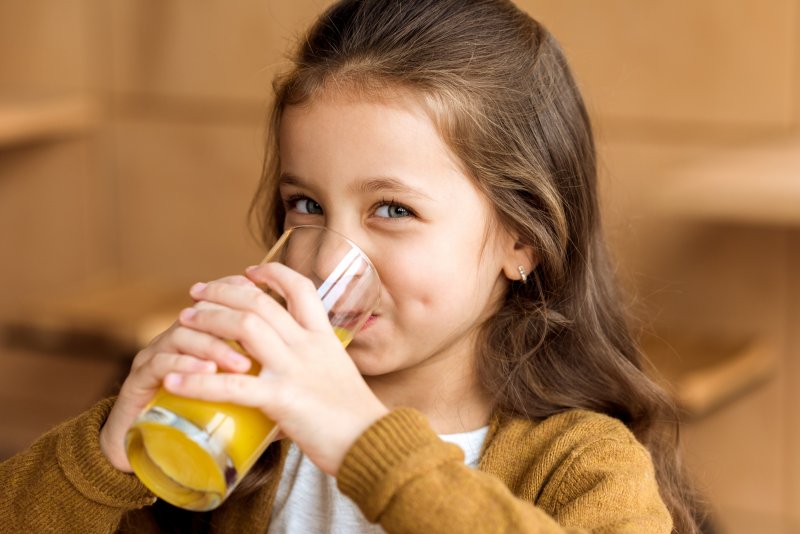 Healthy teeth and gums help your child smile confidently, chew properly, and speak clearly. That's why dentists emphasize the importance of a solid oral hygiene routine from a young age. While brushing, flossing, and visiting their dentist every six months is a great place to start, there is another crucial component parents often forget: limiting their child's sugar consumption. After all, many drinks on the market that are targeted to children aren't as healthy as they seem. With this in mind, here's what you need to know when it comes to children's cavities and sugary drinks.
The Prevalence of Tooth Decay in Children
Did you know that 90% of Americans have had at least one cavity by their 21st birthday? Yikes! As such, the Centers for Disease Control and Prevention have deemed tooth decay one of the most common chronic childhood diseases. To protect your little one's growing smile from this serious dental problem, it's of the utmost importance that you learn all about the common culprits and put a solid prevention plan in place.
Could the Drinks Your Child Loves Be to Blame?
Over the past few decades, there has been a huge push for parents (and Americans in general) to read the labels on the products they buy. Many popular, not-so-healthy brands adapted by switching up their labels, not their ingredients. As a result, roughly 60% of beverages marketed towards children contain added sugar that can cause cavities.
6 Children's Dental Care Best Practices
The good news is that cavities are largely preventable with the right prevention tactics in place. With this in mind, help your child follow the below dental care best practices:
Drinking mostly water (other beverages, like 100% orange juice are okay too as long as they are consumed in moderation and don't contain any added sugar).
Brushing for two full minutes at least twice a day.
Flossing daily as soon as they have two teeth that are touching.
Rinsing with mouthwash once they're old enough (usually around 12 or 13).
Visiting their dentist every six months for a dental checkup and cleaning.
Eating a balanced diet filled with vitamin-rich foods.
Cavities can wreak havoc on the look and function of your child's smile, which is why keeping their teeth and gums in pristine condition throughout the years is of the utmost importance! If your child does develop tooth decay, make sure to talk to their dentist about the appropriate restorative care sooner rather than later.
About the Author
As a Texas native, it was only natural for Dr. Austin Amos to pursue his dental doctorate at the University of Texas School of Dentistry in Houston. Since then, he has happily spent his days helping children, parents, and grandparents get the exceptional dental care they deserve. Outside the office, he prioritizes continuing education with notable organizations, like the American Dental Association, to stay at the forefront of his field. If you'd like to learn more about keeping your child's smile cavity-free or want to schedule their six-month checkup and cleaning, don't hesitate to visit our website or give us a call at 972-625-4746.