Six Month Smiles – The Colony, TX
Fast & Discreet Treatment For a Straighter Smile
Do you have a crooked-looking smile that's wearing on your self-confidence? Instead of undergoing an orthodontic treatment that lasts for a year or more, you can speed up the process and get the beautiful smile that you've been dreaming of with Six Month Smiles in The Colony. This is a targeted, fast, and discreet orthodontic treatment that focuses on aligning the visible part of your smile. To learn whether you're a good candidate and how we're able to achieve accelerated, beautiful results in as little as six months, contact our office to schedule a consultation with Dr. Amos today!
How Does Six Month Smiles Work?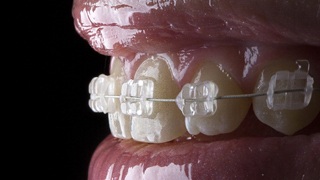 The first step to start the process is to schedule an initial consultation. We'll thoroughly examine your mouth and dental X-rays to determine whether you can benefit from Six Month Smiles. To help you make an informed decision, we'll also walk you through the process and develop a detailed treatment timeline so you know exactly what to expect.
Once you decide that this treatment is right for you, we'll begin by placing an orthodontic appliance that uses clear brackets and tooth-colored archwires to shift all the teeth in your smile zone into their ideal alignment. Since the treatment is discreet, you'll be able to maintain your confidence over the course of the process. Six Month Smiles only focuses on the most visible area of your smile, making the treatment drastically shorter than traditional braces.
What Problems Can Be Corrected?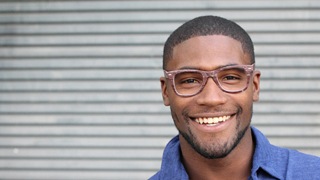 Orthodontics in The Colony can help address a variety of different issues. Instead of focusing on problems like bite misalignment and rotated teeth, which can take years to fix, Six Month Smiles only focuses on improving and aligning the front-facing top and bottom six teeth in your mouth. Typically, we suggest this convenient treatment for patients who are looking to close gaps between teeth, as well as address crowding and misalignment.
Benefits You Can Enjoy From The Treatment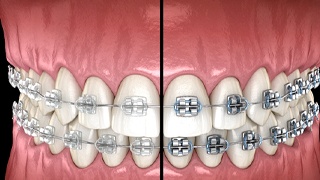 Here are some of the benefits you can enjoy from getting Six Month Smiles:
Boosted confidence with a straighter smile.
No need to wear braces for over a year.
Spend less money by choosing an accelerated process.
Smile more during your treatment due to the discreet orthodontic appliance.
If you have any questions or would like to learn more about whether Six Month Smiles is the right choice for you, contact our office to schedule an appointment today!